The Toronto Maple Leafs appear to have completed their offseason and general manager, Kyle Dubas and company are content to head into next season with their current roster. The Leafs added some veteran grit, bottom-six versatility, a couple of defensemen and goaltending depth to their squad since the bubble playoffs concluded.
What's Next for the Maple Leafs?
With no outstanding contracts to worry about it's hard to say what's next for the Leafs, at this point it appears nothing. Training camp will start in a few weeks and management will keep a close eye, hoping for some early success out of the gate. If the team ends up struggling, there's a chance the Leafs move a piece from their core.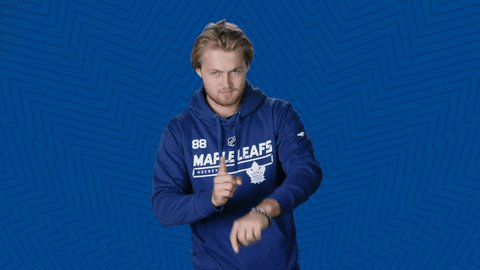 William Nylander will be under a burning hot spotlight next season. The offensively gifted right-winger is coming off a solid season, finishing the year with 31 goals in 68 games. Unfortunately for Nylander, it's the other aspects of his game that get hated on. Nylander's work ethic gets questioned on a regular basis, as he tends to get by on his skill alone.
If the Leafs move William Nylander, a deal to the Calgary Flames for Elias Lindholm is one deal they should consider.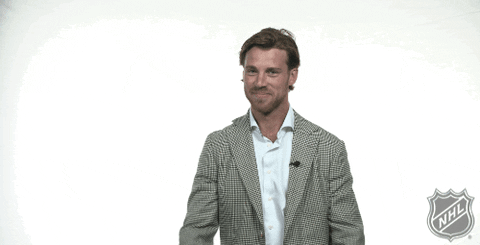 It doesn't matter in this case, but this would be a trade where you see one player going 'home'. Nylander was born in Calgary, although he plays for Sweden in international competition. Lindholm would give the Leafs a similar skillset, but a player who is cheaper, more physical, and more versatile to compliment their hockey club.
Lindholm could easily occupy Auston Matthews' right-wing, and also gives the Maple Leafs a right-handed option for their #2 center. This in turn opens up the move of John Tavares up to Matthews' line for head coach Sheldon Keefe which is something the Leafs could consider more the older Tavares gets.
Lindholm is coming off a 29-goal season and is a legit top-six forward in the league. His $4.8 million for four-more years would save the Maple Leafs over $8 million total, and considering Lindholm had 93 hits last year, compared to Nylander's 9, the move also improves their physicality.
Add in Lindholm's 256 career blocked shots compared to 67 for Nylander, and the Leafs would be trading for another option for their penalty kill. Losing Kasperi Kapanen to the Pittsburgh Penguins, opened up a hole on the Leafs PK, something Lindholm could easily fill.
This trade would come down to a number of things including the direction of both clubs, salary cap space, perhaps another Leafs' piece and some guts. Any time you're dealing a player from your top-two lines, it takes some boldness and willingness to gamble.
For the Leafs, this move appears to be one worth the risk.