Failing to prepare, is preparing to fail and the Maple Leafs bench boss is the latest prime example. The Toronto Maple Leafs went into Long Island Thursday night and got embarrassed. At least, that's the word every single media outlet is using this morning to describe their effort and let's be real, it's probably a bang on assessment. The Maple Leafs definitely didn't show up and some of their best players had their worst game of the season. I don't care if you're an eye test guy or a Corsi guy, whichever lens you use to gather your thoughts, we can all agree this is never a recipe for success. However, let's shine a light on the fact one of their best players, and arguably their MVP, was on the bench the entire game, and to me, it made absolutely zero sense if you really wanted to win THIS hockey game.
Freddie Andersen should have played and by not starting Freddie on Long Island, Mike Babcock let his team down.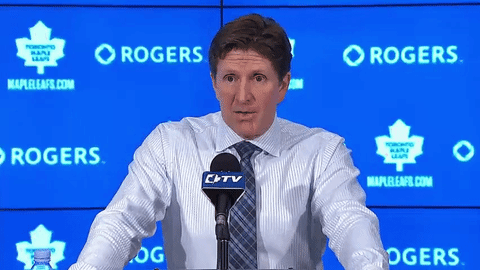 Hindsight is indeed 20/20, however, when you have a chance to avoid the situation, why not avoid the situation so you don't have to look back and question it? Here's why I feel this way, and to be honest, I am a 'Pro-Babcock' guy, I feel he's a great leader, teacher, mentor, and hockey coach, but like the rest of us, he can get in his own way sometimes and this game was a prime example:
If you're going to hold strong on 'your starter doesn't play back-to-backs', that's fine, but why waste your starting tendy against a bottom feeder team and then go and play your back up against a first place team
This game meant everything to Johnny Toronto, your team is without two of their best defencemen and their best checking centre who plays meaningful minutes, why not have your best goalie in there to maximize your hockey club's chance to win one for Johnny
Everyone and their mother knew it was going to be hostile in Long Island, doesn't this seem like the perfect time to have your starting tendy get a feel for what it could be like in there come playoff time?
Garret Sparks has won once since the end of 2018, having a chance to 'hide' him at home against the Oilers was the play. Yes, when your career record is 13-13-1, Babcock needs to pick his spots on when to expose Sparks to the league.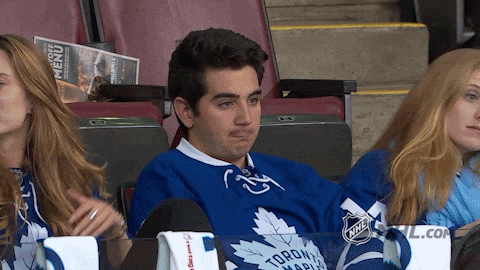 Let me guess what you just mumbled to yourself. Was it – "even with Freddie playing, the Maple Leafs wouldn't have won that game". Was I close?
That argument is cat poop because your mindset when you know your number one goalie is in who also happens to be a potential Vezina Trophy finalist, is different than when you have your back up in, who just loves to battle and has won 13 career games. That's like saying when Par Lindholm centre's the first line every 9th game, the team has the same confidence as when Auston Matthews is in.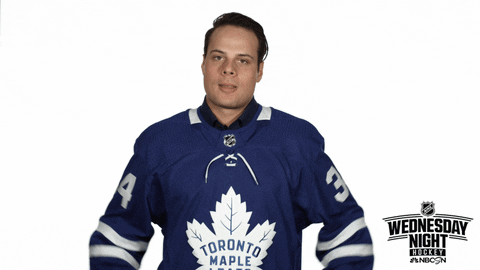 Anyone who questions Mike Babcock normally starts with he doesn't play Auston Matthews enough. Or, he plays his 4th line for too many offensive-zone faceoffs, or that he shuffles his D pairings during the game too much. We can throw another log on the fire with this game as Mike Babcock dropped the ball for the Maple Leafs. Leafs Nation, be happy they don't play back-to-back nights in the playoffs.
ICYMI – here's everything you missed from the embarrassing loss for the Buds. What else is embarrassing is the fact the Islander fans booed JT during his tribute video when they were displaying how much charity work he's devoted to sick kids in the community. Stay classy, Long Island.