Folks…Spezza is a very well respected longtime NHL veteran…he signs with his hometown team, has a good camp…playing in Leafs home opener against his former team is a big deal for him…

Babcock scratches Spezza. Textbook scumbag move from the biggest fraud in the game.

— Mike Commodore (@commie22) October 2, 2019
You're in one of two camps with Spezza sitting the Leaf home opener tonight.
Even worse lol. Apparently spezza is gonna learn how to PK in 48 hours lol. Babcock did this kinda thing to Mike Modano too. Every thing is a pissing contest with this guy. https://t.co/XZp7dpgmqh

— Shug McSween (@ShugMcSween) October 2, 2019

Take no prisoners coaching finally from Babs and you love it OR you're Mike Commodore.  And there are WAY more Mike Commodore's.
That scumbag Motherfucker will never ever be on this trip. Ever. #FuckBabs https://t.co/sZvb0Ka8ij

— Mike Commodore (@commie22) August 23, 2019
Sit Babcock, NOT Spezza. What a joke! He just doesn't get it. #Leafs

— Gerry Dee (@gerrydee) October 2, 2019
Only a cheesedick like Mike Babcock would pull a stunt like this on night #1. You don't put spezza in the press box for this game. I know everything about hockey. Fire this egomaniac already https://t.co/9aHuJWVD1q

— Big Heat (@DanyAllstar15) October 2, 2019
Mike has loooong publically hated Babcock for ruining his career in Detroit.  I get it.  AND I get why Mike didn't play Spezza.
He's 37, slow and Babcock took it in the mouth last year for playing the crap out of Marleau with Marner/Nylander on the bench.
Back in 2013 Commodore went all-in on Mike Babcock and explained why.  It's a long read but a good read and relevant to the Spezza story that's developed on a day that shoulda been really special for Spezza and Leaf fans.
(But, if he sucks he sucks.  I just can't imagine he sucks bad enough not to play tonight.)
Source: They offered me a one-year deal worth one million. My gut was screaming: "Don't take it, you've got one chance, if it doesn't go well, you're done in the NHL!"

"I told my agent: 'I don't want to play in Detroit for Mike Babcock, I don't trust him. Call him back and tell him thank you, we'll get back to you.'

"My agent then told me the GM put a 15-minute time limit on the offer. I needed to make up my mind in 15 minutes or he was gonna pull the offer off the table. This was July 1st, free agency had just started 10 minutes prior. I called the GM and told him: 'Ken, Mike Commodore here, I like you, you're a good guy. Is it you who wants me or the coach?' Ken Holland said that he wanted me and so did Babcock. So I told him that I would love to play for Ken, and I would love to play for the red wings, but that I didn't trust the coach from previous experience. So I called the coach, by now I had 10 minutes left.

"I called him: 'Babs, Mike Commodore here. Please be honest with me, do you want me on your hockey team or not?' He said he did. I wanted to know if I'd get an opportunity. I told him I am not looking for anything special, but that I needed to know if I was gonna get a fair shot and a chance to play. He said 'I want you on my team. You will get a fair chance. We need someone physical on the back end with a right shot. I want you. You will play.'

"I hung up the phone, five minutes left. My gut screamed 'Say No!' This coach screwed me over nine years ago. He buried me in the paper after I had a good camp in Anaheim. He buried me so I would look bad so he could then play his boy from juniors who was an undrafted rookie at camp that year … Kurt Sauer. Six years later when I finally had a chance to take a shot back at him publicly I did so in the paper when I was in Columbus. But then I started to think about Detroit, a good team, always makes the playoffs, get to play with great players, and about maybe getting the opportunity. So I took Mike Babcock's word and I signed the contract, thirty minutes into free agency. I signed the [expletive] contract faster than when I was a 'hot commodity' four years earlier. I was one of the first players gone that year in free agency. Off the board July 1st.

"I went to camp in Detroit, and got scratched out. I did injure my knee a bit so I missed couple of days in camp and the first four games. I got back as if it was nothing major. I came back, and the team won its first five games. I got scratched, but okay, the team was winning. We lost seven in a row, then I wasn't even close to playing. Scratch, scratch.

"Finally, it was mid-November, Ian White got a puck to the face and was going to miss a week, we went on a road trip. A four-game road trip, and I thought to myself that this was my chance. I played three games, no two games, I think, three minutes a night… The only time I touched the ice was when the fourth line was on, and the faceoff was in the neutral zone. I was opening the doors for Lidström, that's all I was doing, being a cheerleader.

"Bab then met with me, said he was calling up guys from minors, and scratched me until Christmas. Then the GM forced the coach to play me; I played fifteen games, I fought, I played the best I could with the ice time I was getting. And then I got traded (to Tampa) because Ken Holland felt bad. "
Mike's twitter is full of Babcock hate too.  I think it's hilarious, but then again he's not calling me these names.
That one feels dark.
For Jason Spezza's sake, I hope this doesn't end with him being a healthy scratch an embarrassing amount of times followed by a trade to a basement dweller where he plays out the string and/or retires.
It just doesn't seem right.  I hope we don't have to start a #SAVESPEZZA campaign with bumper stickers and T-Shirts we'll sell on the site along with topical rubs and a couple of really cool pillows.
Spezza could've taken that hit from behind too… #LeafsForever

— George Rusic (@RusicSN590) October 3, 2019

OOOOHHH… My friend Georgie Boy for the win.
Babcock's excuse was 'Spezza needed more time to practice the Penalty Kill"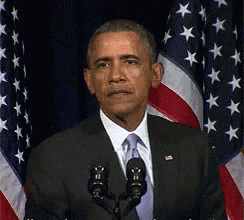 Spezza hasn't killed penalties since he was a Senator and I HIGHLY doubt Babcock had him penciled in on the PK unit so what Gives?
HHMMMMMM????
(This is going to be a massive story tomorrow to balance the excitement of the Leafs fisting the Senators for their first win of this young season.  We can NEVER be too positive or hopeful.   It's the reason Dave Feschuck is still a Journalist for God Sakes.
.@SportChek Player Alert: The @MapleLeafs have signed centre Jason Spezza to a one-year contract.

Details >> https://t.co/o0j3mlDTBs#LeafsForever pic.twitter.com/bSYzOpTDL4

— Toronto Maple Leafs (@MapleLeafs) July 1, 2019
This is so July 1.
UPDATE – Babcock fired and Commodore is on fire:
GOOD AFTERNOOON FOLKS!!!

— Mike Commodore (@commie22) November 20, 2019
Folks….I have been dreaming about this moment for years……

— Mike Commodore (@commie22) November 20, 2019
Hey Mike Babcock….The entire Maple Leaf organization has had it with you….The Players & the entire Front office are sick and tired of your arrogance…#PackYourShit and beat it you piece of shit.

— Mike Commodore (@commie22) November 20, 2019
Hey Mike Babcock….you are a total failure in Toronto….let that sink in you arrogant prick.

— Mike Commodore (@commie22) November 20, 2019
Hey Mike Babcock….your daily National TV time is over. Finished. You are a fraud. Nobody gives a shit what you have to say anymore. Let that sink In you arrogant prick.

— Mike Commodore (@commie22) November 20, 2019
Let the Sheldon Keefe era begin!!! Go Leafs! #FuckBabs

— Mike Commodore (@commie22) November 20, 2019