Mitch Marner met with the media on the Rock, Saturday afternoon and a sense of relieve was in the air.
Welcome back, @Marner93 pic.twitter.com/nMKooOdERY

— Shug McSween (@ShugMcSween) September 14, 2019
Marner admitted earlier in the day how much he loves playing in Toronto, and how passionate the fan base is. He also went on to mention he wasn't expecting to get chirped by a bunch of 13-year-olds at the park when he was walking his dog. That's a new one for us too, Mitch.
shout out to the 13 year old kid across the park yelling at Mitch Marner walking his dog

— Simmsation 🍺 (@Simmsation) September 14, 2019
It's been quite the ride covering the contract saga, and we appreciate all the love over the past few weeks. Seriously, thank you. We're glad we can provide you with the details other networks won't bother with, or angles they have never thought of.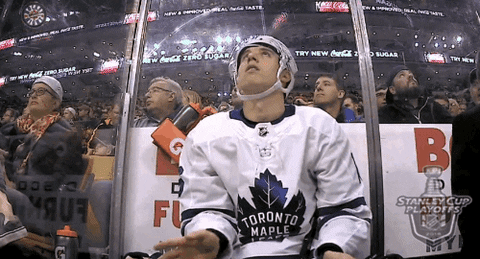 #16 is hitting the ice Sunday with the rest of the Maple Leafs and finds himself on a line with John Tavares and Zach Hyman's current replacement, Kasperi Kapanen. Speed kills in the NHL, and Marner and JT get to enjoy having one of the fastest skaters in the league on the left side.
For Marner, he's pumped to be able to focus on hockey and winning games and bringing home the Stanley Cup to his hometown.
Now get to work, and make sure to have fun with it.
What's up Newfoundland? pic.twitter.com/90CMpEF0Az

— Shug McSween (@ShugMcSween) September 14, 2019