The Mike Babcock era has come and gone but it appears the aftermath of his firing has turned itself into quite the circus.
The latest are stories from a couple of years ago when the coach decided he was going to embarrass a rookie and make him call out everyone on the team.
How bad of a coach do you have to be, to feel forcing a rookie on your team to call out his teammates is a great strategy for success?
That's your best idea – to make Mitch Marner write a list out of the players who he felt work the hardest and call out the guys who don't work hard enough. Are you allergic to team chemistry, Mike? And on the Father's trip to boot…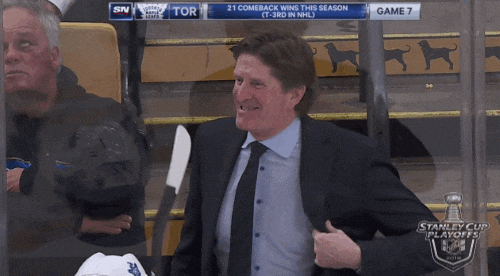 From not 'allowing' practices to contain skill improvement drills to only wanting tactics preached during your coaching sessions, all the way to benching Jason Spezza in the home opener out of spite, Mike Babcock did things his way.
By the way, Sheldon Keefe played Nick Shore vs the Avs because Shore is from Denver, played college there, and sure enough, got to score a goal in front of hundreds of family and friends.
Here's a piece of the breaking story from the Toronto Sun's Terry Koshan:
Source: One tale was related to us in the past few days that is said to have occurred in the 2016-17 season, during the annual fathers trip. Babcock was alleged to have asked one of the Leafs' rookies to list the players on the team from hardest-working to those who, in the eyes of the rookie, didn't have a strong work ethic. The rookie did so, not wanting to upset his coach, but was taken aback when Babcock told the players who had been listed at the bottom.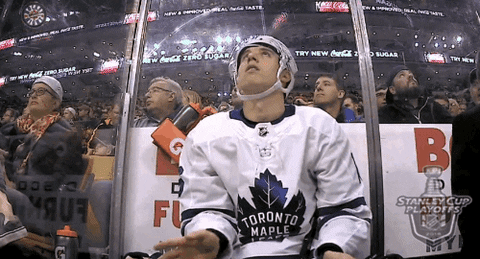 That does have quite the odour, doesn't it Mitch? I feel bad for the guy, being put in a spot like that as a rookie who's trying to make an impression on a team. Sometimes when you don't have a Captain, the coach tries to get creative to motivate players, and with this one, and by the sounds of it many others, Mike Babcock failed.
The Maple Leafs are now buzzing on and off the ice, because of a newfound love to come to the rink and not have to worry about that one personality in the room. The rain cloud on a sunny day.
The Maple Leafs have been free and easy enjoying their new blue sky and 'Keefe's Leafs' could be on their way to something special.
For Coach Babcock and his rain clouds, he's on his way to solidifying his bad reputation, one head-scratching story at a time.
Marner speaks on the list of hardest/least hardest working Leafs players that Babcock had him make and then released during his rookie year. pic.twitter.com/BdALuolQGv

— TSN (@TSN_Sports) November 25, 2019