It doesn't matter if Nazem Kadri is participating in playoff games or watching from the press box, he's always going to have his teammate's back. Exhibit A, the NHL announced Brent Burns, Victor Hedman and Mark Giordano as the three finalists for the James Norris trophy for the league's top rear-guard. Kadri like many other execs across the league is wondering where Morgan Rielly's name is.
Naz has a point. 'Mo' led all D-Men with 20 goals, ranked 5th in assists, 3rd in points. Let's compare Hedman and Rielly for one second here. Rielly beats him in 90% of the categories including, Rielly played 12 more games, had 8 more goals, 18 more points, the same plus/minus and played more minutes per game.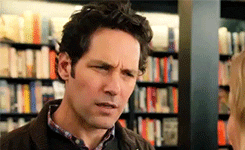 This is how a Norris Trophy candidate preps for his day.