The Toronto Maple Leafs have an expensive core with little cap space. With the likes of Tavares, Marner, Matthews, and Nylander making some serious dollars, the Leafs will continue to find creative ways to fill in the gaps as the years go by on their contracts. Drafting well, finding gems in Europe and development within the AHL, will all be ways the team will continue to improve and edge closer to becoming cup contenders year after year. Oh ya, and big trades!
Maple Leafs guru, Luke Fox shed light on his thoughts surrounding the club's transaction history:
My belief is that, regardless of what happens this summer, Sheldon Keefe gets at least one full season to make the horses run. The way Dubas has preached patience, breaking up the core — Auston Matthews , John Tavares , Mitch Marner, William Nylander , Zach Hyman , Morgan Rielly , Jake Muzzin , Frederik Andersen — this off-season would shock me.
I am with Luke on this one. The core isn't going anywhere, but the pieces around it should and likely will be changing.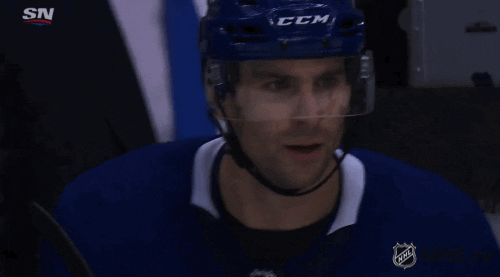 With last off season's huge deal with Colorado, which saw the Leafs ship out playoff disappointment Nazem Kadri, it's likely the Leafs will have to make another splash to find able bodies for their defense.
Tyson Barrie, who came back the other way in the Kadri deal, is likely to look elsewhere as he may be able to sneak out a decent contract, citing the previous 3 seasons of production. With the mid-year coaching change in Toronto, Barrie was able to find his game before the shut down. Perhaps he gives the Leafs another crack, and signs a short termed deal. Perhaps, but not likely.
With that being said, the Leafs will need to add to Morgan Rielly, Jake Muzzin, Travis Dermott, Justin Holl, and Rasmus Sandin. Dermott is an RFA, Sandin is still a touch green, and Holl hasn't proven much with regular playing time. Needless to say, the Leafs will need a boost on their back end if they want to get over the hump.
GM, Kyle Dubas is willing to make deals if he feels it upgrades his club. The likes of Kasperi Kapanen, Andreas Johnsson and Alexander Kerfoot are the likely bait up front. These names have value on the market and parlayed with either picks or prospects, the Leafs' general manager will be able to get a decent return. Matt Dumba? Josh Manson? Ryan Ellis? Each name is certainly intriguing and bring a little bit of everything to the table.
What it's going to come down to is this. Do the Leafs have postseason success this year? Is Dubas willing to give Tyson Barrie a multi-year contract, he is only 27. Or, even better, does the team find a way to shed the salary of a Johnsson or a Kapanen, and make a run at signing the best UFA on the market, Alex Pietrangelo.
Questions from Leafs Nation, as we all wait for answers. Your move, Mr Dubas.