The Battle of Ontario is back!
The only difference from now to back when the rivalry was as heated as ever in the early 2000's is the Senators aren't a very good hockey team. While the Maple Leafs have a legitimate shot at winning the Stanley Cup.
Regardless of how the point totals finish this season, this year's Battle of Ontario is certainly off to a spicy start after Auston Matthews clowned a Senators journeyman in the preseason.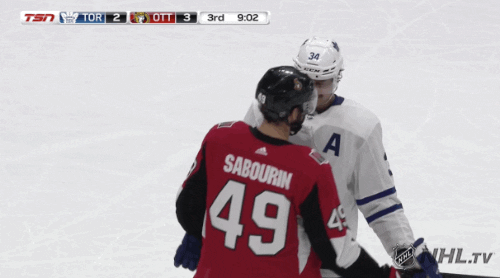 Matthews called it a 'harmless' interaction and didn't think anything of it after the game. Meanwhile, Sens veteran Mark Borowiecki didn't hold back when asked about it on Tuesday in Toronto.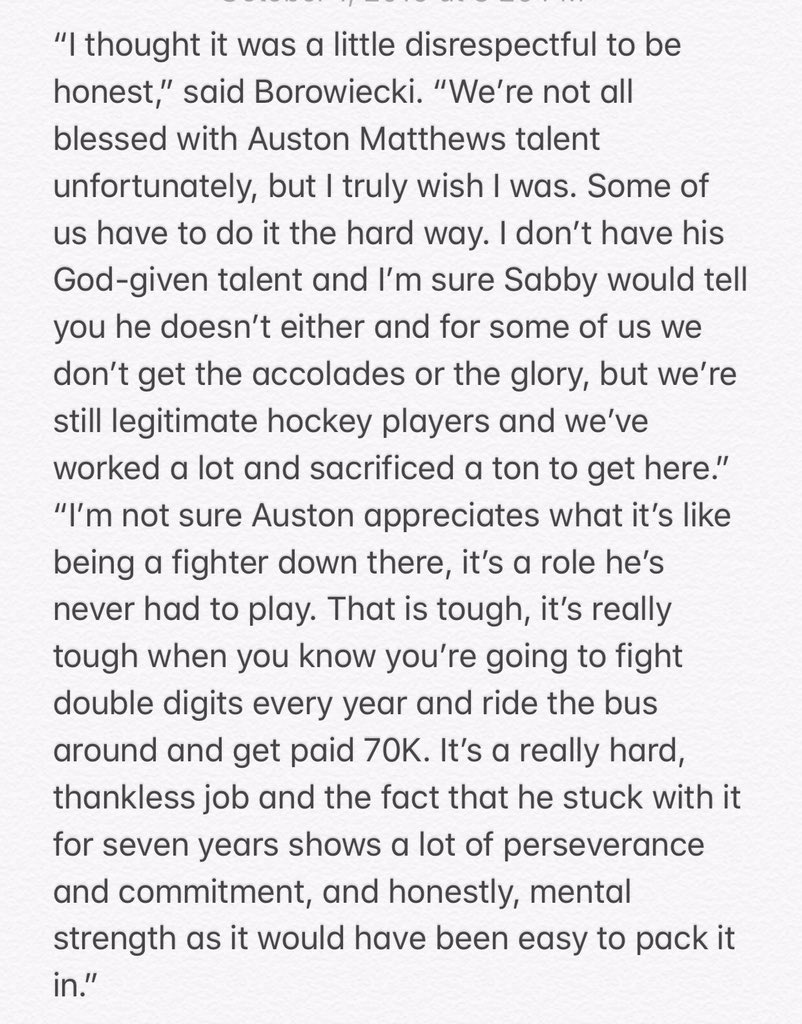 My take is this – if Sabourin doesn't want to get chirped by Auston Matthews then go after the likes of the grinders on the 4th line. Mess with the bull, you get the horns. The silent chirps always hit the hardest too, it was so awesome. New season, who dis?
Somebody give Mark Borowiecki a hug, sounds like he needs it.
The 2019 Battle of Ontario, needs less quotes and more of this…