To the rest of Canada pondering a bandwagon jump,
Thank you for taking the time to notice the Toronto Maple Leafs are the only team residing in Canada to be alive in the 2019 Stanley Cup Playoffs. We applaud you for realizing the team you cheer for doesn't have ice in their home rink anymore. The Leafs gladly still have some frozen water at the Vault, deal with it.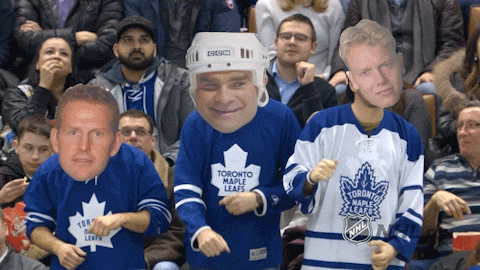 This bugs the hell out you and the rest of Canada and Leafs Nation is well aware where your heart lies. We don't mind being the target of a few eggs, we can handle it. It's easy for Leafs Nation to remain positive as the Maple Leafs look more complete than they ever have these past 10 days and this is something the contingency of Canucks can't handle. Add in the fact the major sports networks across the country hammer Leafs media early and often and it becomes too much to handle for them.
Sorry not sorry, not really our problem, we didn't ask for it.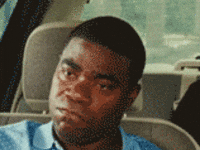 The Maple Leafs are currently being led by their best players as the likes of 31, 16 and 34 have been lights out. Freddie Andersen is making Lou look like a genius to sign him to an extension before he even played a game for the Maple Leafs. Auston Matthews, it feels like he's taken over this series. He can be a streaky scorer, so look for another goal in today's matinee. And give all the credit to Mike Babcock as Babs is currently displaying some elite line management skills.
Here's why we don't want any bandwagon jumpers to hop on
You didn't start the race on time. You basically hopped into the marathon out of a cab halfway through. Party foul depending on who you ask. Why should we let you enjoy this? You don't know who Ken Klee is. Highly doubt you were in attendance to witness Bryan McCabe score the overtime winner into his own net in Buffalo. You didn't get excited for Alexander Suglobov to then be given 0 points in 16 career games in the Blue and White. Doubt you've heard of  Lonny Bohonos. Vesa Toskala and his love for long distance, remember that? Seats aren't available for people who weren't wearing a Leafs jersey when Dougie wrapped it around on Cujo. And, we don't feel like accommodating your request to board as you didn't salute with Danny Markov. We bet you missed out on a chance to celebrate with us when Sundin scored his 500th shorthanded for his hat trick in overtime against the Flames too, didn't you? You know who else missed a ton of chances to celebrate, John Ferguson Jr.
Our buddy Phil the Thrill had to leave because he was lighting the lamp too often. Kessel was keeping the Leafs in games they didn't want to win. We said goodbye, then all his friends skipped town, and next thing you know Kadri is back in the press box. Thankfully this time Johnny Toronto is around to lend a hand.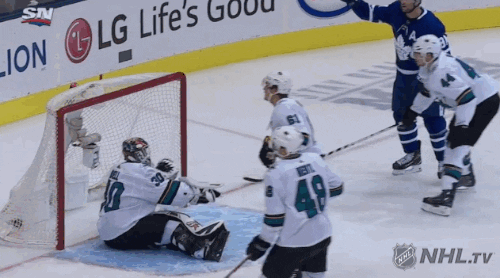 We are happy to let you know, if Matthews, Marner and Andersen continue to be the Maple Leafs best players in the majority of games these playoffs, they have as good a chance as any to win this thing.
ICYMI the last time the Leafs were the last Canadian team standing was back in 2002, Auston Matthews had no idea either, he was 4. If you are wondering why you are on the outside looking in, remind yourself you weren't around to feel the wrath of the Peter Horachek era and some guy named Justin Pogge doesn't ring a bell with you. Thanks, but no thanks. We'll take it from here and we're going to enjoy every single step along the way. You can take a lap and stop worrying about your new favourite team. #LetsGoTO
Kind Regards,
Leafs Nation