According to Aaron Portzline of the Athletic, the Columbus Blue Jackets have been in contact with Mitch Marner's agent regarding an offer sheet.
Marner has made it known league-wide he has no interest in leaving the Maple Leafs. While Toronto GM, Kyle Dubas has made it loud and clear the Leafs will match any offer for Marner (yes, he said publically they would have to consider the offer first, don't buy that shit for a second), even it means trading William Nylander to make room under the salary cap.
The Leafs have roughly $9.3 million available once they move Nathan Horton to LTIR, which should give them enough room to sign Marner and increase his salary over the term of the contract. However, if Columbus gets Marner to agree to a mega-deal in the 11's or 12's, the Leafs will have no choice but to make another trade.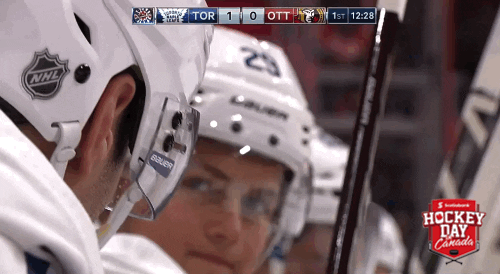 It certainly feels like the Leafs will start the season with Mitch Marner in the lineup and if it means William Nylander has to be traded, pack your bags, Bill. With the amount of cap space once Horton goes on LTIR and with being able to increase Marner's AAV over say a 6-year deal, they should be able to make Marner happy. The Leafs are the best team in the league at manipulating the cap, well, because they employ the gentleman who created the league-wide cap. Handy, I know.
My hot take is both Marner and Nylander are in the opening night lineup. Dubas said he can and he will and I'm still taking his word for it.
PS: What's with the rumblings about Matthews wanting no part of Kapanen on his wing because he can't hit the net. More to come..