When Nic Petan signed a two-year extension with the Maple Leafs he thought he would be given every opportunity to make the big club. He's done that, but there's no chance he's playing regular minutes anytime soon.
Kyle Dubas has made it known to the league the Leafs are open to finding Petan a new home. The 24-year-old 5'9 versatile winger is looking for an expanded role in the NHL and can't seem to find regular playing time under Mike Babcock.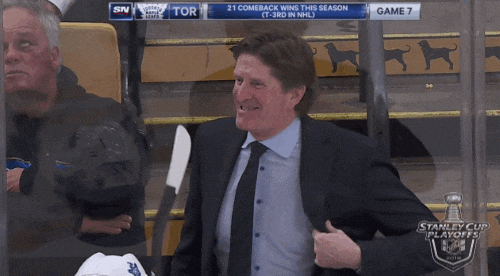 With the likes of Spezza, Shore, Timashov, Gauthier, and the arrival of Ilya Mikheyev, Petan is out of favour in Babock's books. The Pittsburgh Penguins have called, so have the Winnipeg Jets, but no word yet on if anything is in the final stages. The Leafs are fine with a mid-level prospect or draft pick in any deal, as they wouldn't mind freeing up another one-way contract off their financials.
Petan has 1 assist in 3 games this season and in 5 games last season, had this snipe as his only highlight of the season. Nice enough guy, but he won't be missed on this roster.
Smell ya, Petan, we hardly knew 'yuh.