The flat NHL salary cap, for potentially the next 5 seasons if you ask Brian Burke, is going to put some teams in tough spots financially. Along with the Maple Leafs, the Lightning, Blues, and Canucks are going to have to get creative to keep their cores together. For the Leafs, upcoming extensions after next season for Freddie Andersen and the year after for Morgan Rielly, are top of mind for GM, Kyle Dubas. If the Leafs want to have some money to work with, trading Alexander Kerfoot seems like a logical option.
If the Maple Leafs trade Alexander Kerfoot, here's 3 deals to consider:
To the Arizona Coyotes for Lawson Crouse and a draft-pick
This deal saves the Leafs over $2 million a season and gives them a little more control, as Crouse is an RFA in a couple of years. Kerfoot would play a bigger role with the Coyotes who could use his versatility. For the Leafs they get a younger, cheaper player with potential, who can provide some sandpaper to their lineup. Kyle Clifford could use some help protecting Matthews, Marner and company.
To the Dallas Stars along with Andreas Johnsson for John Klinberg
To acquire Klinberg, who is exactly what the Leafs need either Johnsson would have to be included or Timothy Liljegren. Johnsson, makes more sense because of his contract and the $2 million the Leafs would save per year with this deal. Klinberg steps in the Leafs lineup and immediately into their top-4 on the right side. For Dallas, they acquire some depth and a couple of players who can move up and down their lineup with speed. Dallas and Toronto are two teams to keep an eye on. They have a lot of moving parts that match up nicely for trades.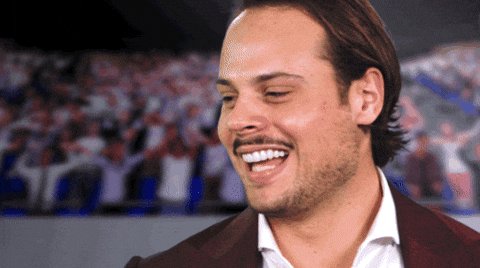 To the Calgary Flames for Sam Bennett
The Flames took Bennett 4th overall and haven't seen a lick of his potential. He's two years younger than Kerfoot, but carries way less offensive punch. The Flames could desperately use Kerfoot's secondary scoring for their top-line. Calgary would be giving up on a former 1st round pick, however, with Kerfoot only being 25, signed long term, and capable of 25 goals, it could be an easier sell job.
Bennett, from the Toronto area, provides the Leafs a good option at #3 center, and brings some ruggedness to the Leafs lineup, which they could desperately use. It also helps Bennett close friend and mentor is former Leafs great, Doug Gilmour. Who better to welcome you on day one!
There's no doubt about it, the Maple Leafs are going to 'HAVE' to make moves as the salary cap isn't going up at all any time soon. A flat $81.5 million was not in the plans when GM, Kyle Dubas was handing out bags of cash to his core, leaving the team in a tough spot. Making a couple trades and finding bargain free-agents will be two avenues the Leafs will look down to keep their core in tact.
For Alexander Kerfoot, he's a likely candidate to get moved next off season. Once the playoffs are done, somebody better mention to him, not to buy green bananas. There's a good chance he's heading back west as soon as the trade window opens up.