When Tyson Barrie was traded from Colorado to Toronto, he was out with some friends, enjoying some lunch on a patio, and as a couple of them recorded, you could see the level of shock on his face. The trade caught him off-guard and he had a feeling there would be a ton of pressure playing in Toronto. What he didn't realize was how hard it would actually be.
Barrie, who signed a one-year 'bounce-back' contract with the Edmonton Oilers, opened up about his time playing in Toronto and turns out, it was really tough…
Coming out of Toronto is tough. The media is tough and the fans can be hard on you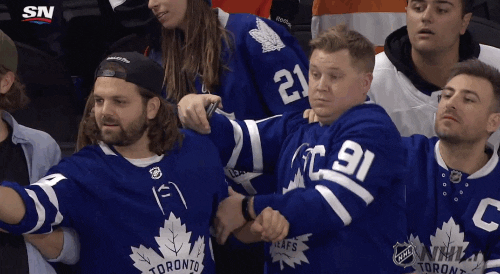 Barrie went on to mention, he thinks he can easily get back to this 50-points a year type seasons after only managing 39 points in Toronto and thinks Edmonton is the perfect place for him to re-establish himself before signing a long-term deal. Which it sounds like he hopes will be in Edmonton, and as far away from Toronto as possible.
"Just going into Toronto, it kind of got off to a rocky start… I feel like I've got a whole new perspective on going into Edmonton."

Tyson Barrie speaks about his time spent with the @MapleLeafs and how he'll approach his new opportunity differently with the @EdmontonOilers: pic.twitter.com/fuuuRR2Tia

— Sportsnet (@Sportsnet) October 10, 2020
The fans and media were ruthless on Barrie as it took him weeks to score his first goal, and Leafs coach Mike Babcock didn't help the cause early on at all. Babcock wasn't playing him on the first power-play, and he never looked comfortable with his defensive partners.
Barrie is excited to put Toronto behind him and to use this showcase as an opportunity to get paid next offseason. Barrie thinks Edmonton is the perfect fit, and a phone call from Connor McDavid went a long way to making his decision.
MacKinnon, Matthews, McDavid. Tyson Barrie gets around.