Relax, Leaf Psychos.  It's just Don.
"They might get by the second round but they'll never win the Stanley Cup, I'm sorry to say, because they're not tough enough."

Don Cherry explains why he believes @MapleLeafs lack of toughness limits their chances to win it all.

Presented by @BudweiserCanada I #BrewedLonger pic.twitter.com/juR4BWNxdw

— Sportsnet (@Sportsnet) October 6, 2019
This isn't as bad as some of you are making it out to be and unlike some people on Twitter, I'm glad he's still alive.
Whatever, dinosaur.

— Greg O'Brien (@gregobr) October 6, 2019
Who keeps letting this old bigot on tv?

— CheapSeats (@CheapSeats2) October 6, 2019

Bigot? That seems like a pretty harsh assessment of a guy who thinks Canadian hockey players are the best.  They are.  Always have been statistically and always will be.
If you're one of them Leaf psycho's and wanna label him a bigot because those greasy Habs came back down 3 goals in the 3rd period to win 6-5 in a SO, shove it.
Some of the Tweets were less than kind and that made me sad for Donald S Cherry
Don Cherry should retire 😂🤣😅

— Naveen Chitra (@NaveenChitra3) October 6, 2019
Don Cherry dresses like he's slowly becoming wallpaper

— MyerClarity – 'Money Tree' – LINK IN BIO (@MyerClarity) October 6, 2019
Xenophobic rambling Cherry, could just toss his tapes from 1995 where he goes off on the same nonsense. Progressive game w foreigners and skill dominating in today's nhl. Keep giving this buffoon air time tho. Disservice to the quality people in hockey journalism. #DonCherry https://t.co/NrlZ8BqdQ6

— C (@ConradFey) October 6, 2019
Don Cherry has been irrelevant for at least 5 years.

— Tom N. (@Nads2465) October 6, 2019
Is Don Cherry still alive?

— Mama Duck (Suzi) (@cozi2005) October 6, 2019
if only sportsnet would get their shit together and let don cherry go already. ITS TIME. its been time for awhile.

— emily (@hockeywithem) October 6, 2019
Don Cherry has single handedly destroyed hockey on TV. https://t.co/9KRfF1lIwV

— Rick Palidwor (@RickPalidwor) October 6, 2019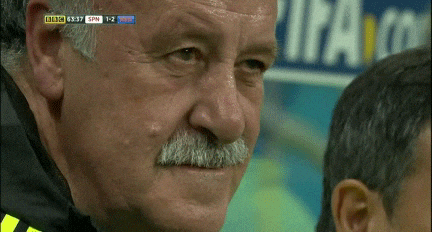 I like Don. but we're a long way past the time when people were throwing their TVs on the front steps of the CBC building.  These tweets are from people with an alternative ax to grind so you can write them all off.  Especially the insulting ones.
BUT, Dons closing in on 90 and he's Nationalist pride in our country's game rubs hippies and dipshits the wrong way.  You can't change the game on a guy like Don.  Not at this stage of the game.
Pro Tip: Don't go looking for something to bitch about to you show your shut-in friends on Twitter how woke you are.  That's what crazy people do.
HEY ALL YOU ASSHOLES LEAVE DON CHERRY ALONE OK HES A CUTE WHOLESOME OLD MAN LIVING HIS BEST LIFE

— c (@xeeping) October 6, 2019
Exactly.
Leave Don alone or choose to see through the fog.  It'll probably be over soon so think of this year as a farewell tour.
I've been doing that with Don for a while and it works.  In fact, I employ a mental paradigm that helps me wade through most PC right fighting tweets and articles by morons like Bruce Arthur, Steve Simmons and SJW's alike.
My mindset is based on Whataboutism and Hypocrisy.  If the tweet or thought drags past comments or deeds into the fold, that person eat it. To me, it's simple and like him or not, Don's right and deep down, you know it.  The Leafs aren't tough enough.
Don Cherry is a dandified troglodyte. But on this point, alas, I fear he may be right. The #MapleLeafs' game tonight, blowing a 4-1 lead in the third, might be proof. The #Canadiens, wanting it more, outplayed and outmuscled them.

— Hugh Cook (@HughCook_ca) October 6, 2019
Shitting on an 85-year-old for a lack of perspective based on your own narrative just means you're a goof with nothing going on but a Leaf game.