Mitch Marner was as candid as ever when he was a guest on the Devils' Connor Carrick's podcast. Carrick came at Marner with some hard hitting questions, they shared some laughs, and media around the world got a glimpse into Carrick's bag of tricks.
These two good friends spoke on Marner's Selke dream, Mike Babcock's list, the Maple Leafs, and everything in between. Here's a quote from Marner's response regarding his learning opportunities in Toronto and the full video is below.
Well, I think one is to never grade your teammates on their work ethic in practice. That one is definitely the top. I was really young, I was nervous. I didn't know what to do, so I did it. Next thing I knew it got reported to the team. Bozie, JVR and NAZ – those three are some of the best guys I've ever played with. They've been great throughout my career, talking to them and stuff like that. It was hilarious. At first, they were giving me about it, because I didn't know it was gonna get show to them. I think (Babcock's) lesson was trying to show the older guys that I'm a young guy and I'm looking up to these three and that's what was happening.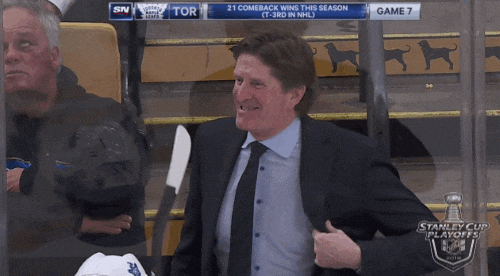 Full interview below: