Saturday night, in a world of possibilities……
The Arkells are only a few weeks away from their biggest tour to date, but that didn't stop Max Kerman and Nick Dika from stopping by the CBC studios and questioning Mike Babcock's perfectly coloured locks.
If you aren't familiar with these two fine fellows and the rest of their bandmates, you must have been sleeping under a rock the past few years, so for that, we say 'Welcome'.  However, if you are someone like myself, who has attended over 15 shows, you know there are only a few rules to follow to ensure you are keeping Max and the boys happy. Sing like no one can hear you and dance like no one is watching, be kind to your neighbour and prepare to rock the fuck out like it's Saturday night, regardless of what night of the week it is.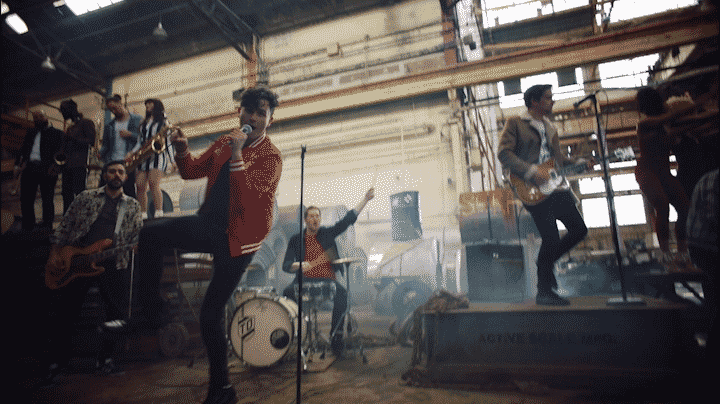 If you are attending any one of the shows listed below over the next few weeks, be prepared to party!
Hockey Night in Canada loves the Arkells as the band has basically become the soundtrack of the broadcast. Canadian music, Canada's game, it doesn't get any better than that:
You know what time it is.

The @arkellsmusic are no strangers to kicking off an electric Saturday night. ⚡#HockeyNight | #HockeyTwitter pic.twitter.com/vjGO2Ad9IG

— Sportsnet (@Sportsnet) January 6, 2019