**UPDATE…Looks like it worked.  Gerry Dee deserves at least one shift in the playoffs.
John Tavares receiving a huge standing ovation from the Toronto crowd before the start of the game. pic.twitter.com/mMN614LLQd

— Flintor (@TheFlintor) March 3, 2019
What a scene in Long Island Thursday night. John Tavares returned to where he spent over 9 seasons and we all knew it was going to be a hostile environment, we just didn't realize the whole place was going to be full of a bunch of scummers with no class. Comedy icon and fellow Canadian, Gerry Dee who is certainly a friend of the show (and someone Dean and Daren need to podcast with more), chimed in on twitter and I'm on team Gerry…
I hope @MapleLeafs fans go nuts on Saturday when Tavares steps on the ice. When he touches the puck. When he scores. Because we owe it to him. Let's remind him that he made a great decision to play here. Spread the word!! We got your back JT. #LeafsNation

— Gerry Dee (@gerrydee) March 1, 2019
What the Islander fans did to John Tavares was brutal, it was shocking, and it was lower than a bunch of cat shit. He never demanded a trade, he worked his ass off for almost ten years, and he put in many many hours in the community to try and impact as many kids as possible while he was there.
Boo all you want during warm-ups, before each faceoff, while he has the puck, while he is on the ice, as he's skating off, after the period, boo him whenever the hell you please.
However, to boo John Tavares during his tribute video is as disrespectful as it gets, especially when they were showing Tavares helping out the community and attending hospitals full of sick kids to make a difference in their lives.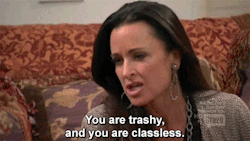 It's our turn Leafs Nation. Our turn to remind Johnny why he wanted to change his last name to Toronto. Why he has loved the Blue and White his entire life. Why he wanted to meet with the Leafs first so they could set the bar for the other 4 teams. Why he didn't even return Montreal's phone call. Why he wanted out of the dump on Long Island. And most importantly, why he chose to come home, to play in front of the most passionate but sometimes quieter fans in the league. Tonight's the night to change that, it's a Saturday night in a world of possibilities.
If you are going to the game tonight, drown yourself in some pints, introduce yourself to your neighbours, and collectively cheer as loud as you fucking can, to show Johnny he made the right decision to come home. "We will keep you", "Thanks for coming", "Welcome home", "Go Leafs Go – Islanders Suck", any of these would due, let's just make sure Tavares gets his due tonight.
Need a pump up song?