McSween here.
Someone who has been to roughly 500 Leafs games, someone who doesn't miss a game, someone Dean makes fun of for 'seeing every minute of the game', and someone who has attended both the home opener and the game Monday night against the Blues. I like to think I have a decent pulse on this team. My record speaks for itself.
leafs nation, see below: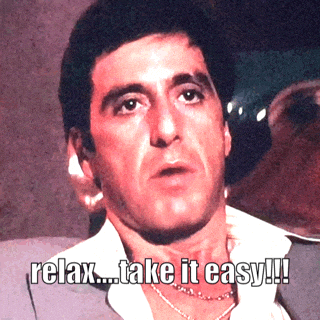 After a 2-2-1 start, the Maple Leafs are already sending their fans over the deep end. All you hear everywhere you turn, Mitch Marner is overpaid, fire Mike Babcock, don't re-sign Andersen, John Tavares doesn't score anymore, Kasperi Kapanen doesn't know the rules. Ok, maybe the last one is slightly true, but nothing else mentioned has any substance. Zero.
Let me remind you, it's been 5 games. Let's take a peek into some comments being tossed around the world wide web:
I'm a diehard Toronto Maple Leafs fan but this is how I feel after watching the first 5 games this season…#LeafsForever pic.twitter.com/ST5hObyf35

— Darrell (@SpiderDarrell) October 11, 2019
It's pretty amazing how Leafs Twitter has plenty of venom for Mitch Marner last night but nearly no one is talking about -4 Tyson Barrie.

I guess if only his name was Brett Lebda people might pay attention.

Dude is a tire-fire defensively.

— Kenneth from Thornhill (@breakaway23) October 11, 2019
@brendanshanahan disgusted with selfish entitled over hyped players current @MapleLeafs team is filled with. @kyledubas should have let @wmnylander sit out & should have traded @Marner93 good luck trading that contract now

— peter bisente (@deanobrown) October 11, 2019
Should have been practicing face offs in the off season and training camp, @Marner93 was too busy cashing in

— AlReggiani (@alreggiani) October 11, 2019
NSFW:
Magic @Marner93 with the Houdini act again.

Greedy, selfish cunt.

— JJ (@JJAJ21) October 11, 2019
Once again @Marner93 shows how much of a greedy loser he turned out to be

— Denzel Crocker (@FAIRYGODPRENTZ) October 11, 2019
Don't blame Matthews he's got 6 goals in six games! Where Tavares? Where's Marner the 2019 hold out that sucks the second he gets what he wants? He's this seasons Nylander! Maybe we can just skip to next season then like Nylander, Marner night actually play again! Defence sucks 2

— Mike Payne (@MikePay17749939) October 11, 2019
I think it's time to cut our loses and fire Mike Babcock.

— Alex Broad (@alexanderjbroad) October 11, 2019
Have to think that Mike Babcock's tenure as Toronto coach is hanging by a thread. #firsttofall

— Badger (@HygienistNB) October 11, 2019
Sure, Badger maybe half right there.
The first person to go if the Maple Leafs struggles continue to 2020 will be Mike Babcock but if you actually believe the words that are coming out of your mouth when you say the Leafs should fire Mike Babcock right now, you may want to get some padding for your walls.
Instead of all this negativity, let's focus for a second on the positives so far:
Auston Matthews is scoring in almost every game and looks like he will win the Rocket
Rasmus Sandin has shown he can play in the NHL
Justin Holl is outplaying Martin Marincin
Ilya Mikheyev is a stud and isn't going anywhere
Cody Ceci has the same amount of points as Zaitsev, Brown and Hainsey combined
Mitch Marner has more points than games played, suck on that one Leafs Nation
Tyson Barrie is being paid $2.5 million and has 4 points in 5 games
Willy Nylander is BACK and a full season with Matthews is going to be fun to watch
Freddy the Goat is tied for 2nd on the team in goals
And, Garret Sparks is nowhere to be found
Look, I go to the games, I wear a jersey, I watch every game, I have group chats about the Leafs, and on here, I write a bit about them too. I get they can be a frustrating team to watch some times. And yes, Mike Babcock does have his tendencies where the fourth line is taking an offensive faceoff when they shouldn't be and then the Blues go down and score (Monday). Or, how Mitch Marner shouldn't be taking penalty kill faceoffs. Or, how Kapanen is a 'rally killer' and has zero chemistry with Marner and Tavares and it should be Mikheyev on their wing until Hyman gets back. I get all that.
but, Leafs nation, y'all need to chill out
Let 20 games go by and see where the team sits. Let Hyman and Dermott come back and give them 10 games to see how the lineup is structured and producing from there. Let Andersen get his feet under him and get back into the groove we are so used to seeing.
Maybe Mitch Marner is overpaid, who really cares, it's not your money. Andersen, Barrie, Nylander and Rielly are all underpaid, it all works out in the wash.
Let's try this
Do yourselves a favour. Go into this Thanksgiving weekend and try to only talk about the positives with the Leafs. When your grumpy old-man (like mine) starts spewing slander about the Maple Leafs, rebut with only positives about the team so far. Give them a whole bunch of "yeah, but wow that Mikheyev can skate like the wind and close gaps like no other Maple Leafs". Watch and feel how good it feels. You may not think you need it, but trust me, you do.
Hockey is back. And so are all the crazy overreacting members of Leafs Nation.