With all apologies to the fans and media of the Boston Bruins, get over it. To go one step further, count yourself lucky.
Reaction to the controversial "non-call" in Game 5 that led to a goal which would move St. Louis to the brink of it's first Stanley Cup title has progressed from being a much-discussed influential play to the bordering on the cause of global warming. The stage of the NHL championship series automatically elevates the volume of the conversation. Two days between games extends the discussion. By the time the puck drop's for Game 6, Bob Mueller will be commenting on the alleged indiscretion by Tyler Bozak.
Honestly, I get the outrage and lean towards the camp that believes Bozak deserved a penalty. However, I understand why the action continued, but to lump this onto a burning pile of high profile missed calls is not accurate.
In working backwards:
– the hand pass controversy in the Western Conference Final was a mistake by the officials. It's black and white
– the decision to give Cody Eakin a 5-minute major penalty in the Western Conference Final resulted from an ugly looking play that led to a significant injury
Remember the Vegas Golden Knights had the lead at the time and were able to push the game to overtime. Should the penalty have been a Major?  No. Still, Vegas was granted an opportunity to kill the disadvantage. Instead, they watched the moment translates into a historic stumble. Vegas didn't get another chance to recover. St. Louis did and took full advantage of it.
So, Boston, as you wrap up this 60-hour quest for justice, take a deep breath, call a drywaller for Cam Neely, and trust the team.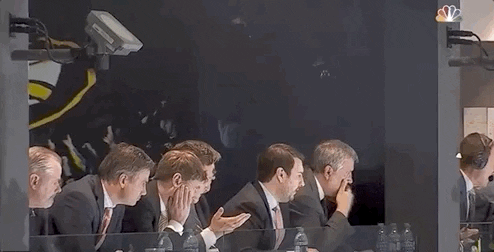 Tyler Bozak's trip looked like a penalty, but it wasn't cut and dry, it was a judgment call.  I realize the 'Cause and Effect' are at play here but remember the answer lies in the response.
Game 6 is the envelope and tonight we get to open it.