The NHL is in for their most interesting week in modern history, and it appears Las Vegas is going to have a ton to do with it. Who would of thought of that sentence 10 years ago? No point staring in the past, let's focus on moving forward, and the NHL is prepared to do so, with a two-city approach for their 24-team Stanley Cup tournament.
Nothing firmed up yet obviously but two hub cities instead of four is generating some buzz in discussions amongst teams. Las Vegas, for example, where an entire hotel/resort could be dedicated to the NHL and with easy access to the arena. https://t.co/PI8Se7MJsV

— Bob McKenzie (@TSNBobMcKenzie) May 18, 2020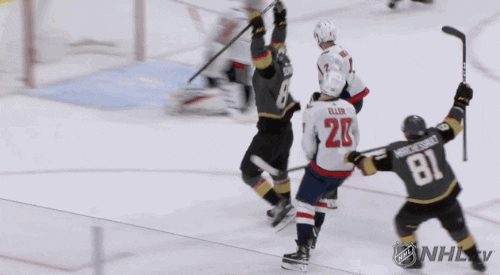 Maybe it's semantics, but my understanding of what's being talked about with the 24 teams is that it's still 16 teams in the actual playoffs but that there would be "play-in" series to get into the field of 16… https://t.co/RzpiOZmtFA

— Pierre LeBrun (@PierreVLeBrun) May 18, 2020
When the bombs are being dropped by one of the biggest hockey insiders in the world you listen. While the numbers still need to be firmed up, it appears because of the accommodations available in Vegas, the Golden Knights have a huge advantage on being a landing spot for the 'Covid-Cup'. Other cities in the final group include Vancouver, Florida, Edmonton, Toronto and Minnesota.
Yesterday it was reported, the NHL is sold on the 24-team tournament set up, and today this news drops. It appears this will be the week where we finalize all the important details on the NHL's comeback. The early track at the moment, is for the Draft to be held in August or September, as carrying on with a virtual June draft without teams standings being finalized was shot down by a ton of executives.
The NHL is coming back, and it's coming back potentially to only 2 cities. While no fans will be able to attend the games, TV viewership will be at an all-time high. Get your popcorn ready!