The 2018/2019 NHL season was a write off for Maple Leafs forward William Nylander after his agent and his dad held up the extension talks until the final minutes before the deadline. Finally, Willy called his agent and demanded a deal finalized so he could play hockey this year. A deal was completed moments before the window closed and Nylander ended up playing 54 games this past regular season, with 7 more in the playoffs. Sure, he played all those games, but it's not until this spring at the World Championships where William Nylander is dominating hockey games.
On Saturday, Nylander led the Swedes to another victory and was named the player of the game. He now leads the tournament with 13 points (4 G, 9A) in 5 games and is a +12. Unreal numbers for any 5 game stretch, but even more impressive when you're up against some of the world's best. Speaking of great players, Swedish netminder, Henrik Lundqvist is so impressed with Nylander's continued dominance at the World's he had this to say about Nylander's play:
He's one of the best players in the world…the way he holds the puck and picks up speed from standing still, there's a glow around him when he's on the ice. It's fantastic to see. I've followed him since he was 10 years old. It's special. It's fun to see. He plays fun hockey. Opens it up his with passing. He has a great shot too. He holds a great amount of talent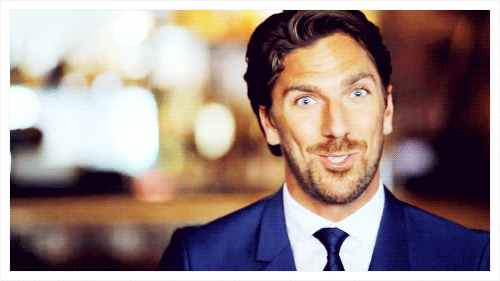 High praise from Lundqvist as make no mistake about it, William Nylander is playing some of the best hockey in his career, it just happens to be in a different playoff tournament than the one he really wants to play in. Much has been made about Nylander's play in the NHL, here's some food for thought:
5v5 Points per 60 minutes since Nylander's rookie season:

William Nylander: 1.93
Logan Couture: 1.93 pic.twitter.com/Fcu2Kaacke

— Kevin Papetti (@KPapetti) May 18, 2019
Nylander didn't get a sniff on the first power-play unit in Toronto, so seeing some numbers compared to Logan Couture who is currently dominating the Stanley Cup playoffs for the San Jose Sharks, should help Leafs Nation pump the brakes a little bit. Nylander continues to take a ton of heat for his contract, but the Maple Leafs management team is sticking with him and giving him a free pass on his forgettable 2019 campaign. His sub $7 million dollar contract is good value for a forward who can play on both power-play units, play in your top 6 forwards, and be capable of eventually putting up 90 points.
We find it hilarious around these parts when we hear Leafs Nation yelling at the clouds to trade Nylander. Kyle Dubas for one, has been on record saying he won't be trading Nylander while he's the GM of the Leafs, but two, if you think Dubas is going to battle to finalize a contract to then just turn around and trade the guy after he had a down year, you are not right. You are wrong. That would be bad business, it would send a horrible message to any and all free agents who are interested in the Maple Leafs. Kyle Dubas is a man of his word, so by that alone, there is a very good chance, William Nylander is not going anywhere.
And for all the haters who continue to be stuck on the fact the hockey player used everything within his rights as a restricted free agent to negotiate his new contract, but ended up missing some time and struggling early and often, you need to realize Dubas and company didn't sign him to max out in year one, they signed him to a long-term deal and are willing to give Nylander a chance to right the ship with Auston Matthews next season and beyond.
A live look at William Nylander when asked if he's already forgotten the 2018/2019 NHL season:
Utsedd till matchens bästa spelare och har förmodligen VM-turneringens bästa skratt. The one and only William Nylander! 💙💛 #trekronor #folketslag #insidetrekronor @sportbladet https://t.co/3P4TkYyIdz pic.twitter.com/OtiYdOwGOi

— Tre Kronor (@Trekronorse) May 18, 2019
Newsflash, you should too.