Robin Lehner does not want to leave Las Vegas, and it appears the Golden Knights don't want him to have the option to consider. Reports by Jesse Granger of the Athletic, cite the team has offered Lehner a 5-year deal worth $25 million.
This will be a tough decision for Lehner, as he's been looking for a 'home' for years, and seems to have finally found one in Vegas. The deciding factor could be if they win the Cup or not this year, and right now, there chances are looking pretty good. Lehner and his agent may hold out until free-agency begins to sign any deal, as they can then use the other offers as leverage. And you have to think there will be some offers coming in with 8's in them and not 5's.
One thing is for sure, Marc-Andre Fleury mid as well put his house up for sale.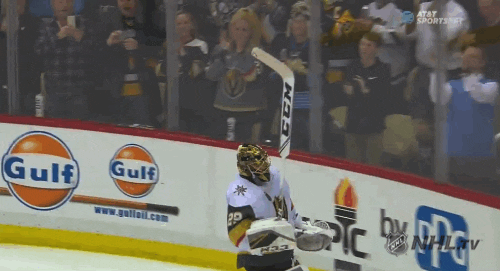 My belief at this point is the Golden Knights' plan is to sign Lehner to a long term extension, and sources around the league have indicated to me those talks may have already begun.

What I'm hearing about the Golden Knights and pending UFA Robin Lehner-https://t.co/oHQnZnI9aQ

— Jesse Granger (@JesseGranger_) September 9, 2020