With a 3-2 overtime win in Game 4 of their second-round matchup the Montreal Canadiens are now headed to the Stanley Cup Semifinals, and all I have to say is LET'S FUCKIN GO HABS!!!!!!
Game winner, series winner, OT winner: Tyler Toffoli pic.twitter.com/vd0pckf65u

— Hockey Night in Canada (@hockeynight) June 8, 2021
Wow. After barely sneaking into the playoffs, I thought there was zero chance the Habs would be one of the last four NHL teams standing. And I'm a Habs fan. I didn't even think they'd put up a fight against the Toronto Maple Leafs, but I should have known that the North division's #1 seed couldn't possibly handle the pressure of winning a playoff series. The best chance any Leaf has had at seeing a second round in the last decade and a half would be if they played 36 holes of golf in one day.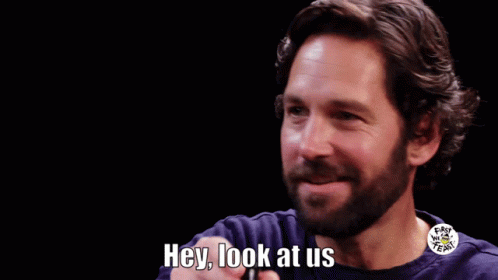 While I didn't see the Habs getting half as far as they've gone already, no one else did. Not even 23 of Sportsnet's best and brightest hockey experts. But this underdog mentality that the Canadiens have adopted throughout their playoff run, especially after being down 3-1 to Toronto, seems to have lit a fire under their asses that looks tougher to extinguish than an Australian bushfire.
The Habs after game 4 of the first round: pic.twitter.com/7aHRUVApep

— Marc Dumont (@MarcPDumont) June 7, 2021
Playoff hockey is a completely different animal, and now that the Habs are here after having overcome as much adversity as any team left standing I'd love to see their momentum train keep on chuggin'. Montreal's regular-season woes are in the rearview mirror and we're watching a team that's fired up, has nothin' to lose, and has been playing some damn good hockey when it's mattered most. Nothin's slowing down the North division champs.
Habs are HEATING up at the perfect time pic.twitter.com/WU8DBmg64C

— Spittin' Chiclets (@spittinchiclets) June 6, 2021
The Habs are in the Stanley Cup semis, but it's not because they have one of the game's best rosters on paper. It's not because they've been carried by three of the league's premier forwards who occupy roughly 40% of their cap space.
The Canadiens have advanced through two playoff series because of grit, stellar goaltending, and putting quality shots on net. Carey Price has proved that he's the best goaler on the planet, they've had some phenomenal special teams play, and are making the most of their offensive opportunities with some absolute snipes.
smoooooth pic.twitter.com/JAhtxMAhdX

— Dimitri Filipovic (@DimFilipovic) June 3, 2021
While the winner of the Colorado Avalanche/Vegas Golden Knights series will be one hell of an opponent for the Canadiens, this team's been doubted all postseason. I'm sure they'll be heavy underdogs once again, but they've proved that that doesn't mean shit.
They've won seven straight, scored first in each of those games, and haven't trailed since game 4 in the first round. They took down the mighty Maple Leafs, cleaned up the Jets with a broom, and they're ready for whoever's next. Let's see how far these Habs can go as Canada's last team left standing. ALLEZ!!