Ladies and gentlemen, Cody Ceci is on his way to LTIR.
The Ottawa native, and scape-goat for the Maple Leafs defense has come down with an ankle injury and is expected to miss significant time. And, you can bet your bottom dollar the team will take it's time with his rehab, ensuring the $4.5 million that Ceci somehow takes up, is in play come the trade deadline.
This could be a case of Stephan Robidas 2.0, as Ceci isn't in the Leafs plans for next season.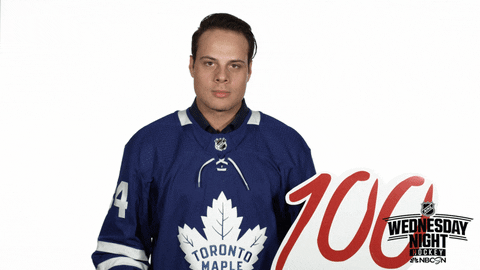 Best case scenario, the team calls up prospect, Timothy Liljegren, and he gets some minutes beside Rasmus Sandin. The Leafs continue to work the phones for an upgrade on their right-side of their D, but so far, everyone wants Liljegren in the deal, and the Leafs at this moment, are a 'hard no' on that thought.
Ceci has been terrible for the Leafs, with costly mistakes in key times of the game. Add in a less than capable goaltender recently, and it shouldn't come at a surprise they have been struggling.
Ceci, as many executives put it – 'is just another guy out there', not exceeding expectations in any one category. He jumps in the rush when he shouldn't, he leaves his goalie out to dry, and he loves to send grenades at his d-partner's feet.
Here's to hoping we never see Ceci in Blue and White again.
And to that statement, Leafs Nation reacts – 'Ceci Senior'.
Both Campbell and Clifford are ecstatic to be Leafs and ready to go tomorrow night. Ceci on IR with an ankle injury, and Andersen back working out on his own as seen below today in Etobicoke. #LeafsForever pic.twitter.com/BNTkbH8sdY

— Paul Hendrick (@HennyTweets) February 6, 2020