Get the ping pong balls out of the box without using your hands. Sound easy?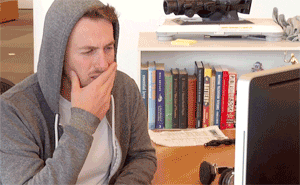 As the NHL All-Stars made their rounds with the media the past few days, some media like to get creative with their ask, and this was definitely a new one.
A reverse fanny pack, full of ping pong balls, with a tiny hole, and an open door to completion. Prepare to see your favourite NHL star dry humping the world.