The Boston Bruins have lost Zdeno Chara's services as the towering defenseman has signed on with the Washington Capitals.
I've been told that Zdeno Chara, shockingly, just signed with the Washington Capitals.

— Ken Campbell (@THNKenCampbell) December 30, 2020
A shock indeed, as the Bruins and Chara's agent have been going back and forth for the past few weeks on the structure of his new deal and obviously the numbers never aligned.
The Capitals have a few extra bucks to spend these days with goaltender, Henrik Lundqvist sitting out the year as he heads for heart-surgery.
Chara is coming off a 14 point season where he appeared in 68 games for the Bruins. The once 'draft project' has turned the doubts into a hall-of-fame career and the 43-year-old isn't done yet.
Huge move for the Capitals, don't mind the pun.
LIVE LOOK AT ALEX OVECHKIN: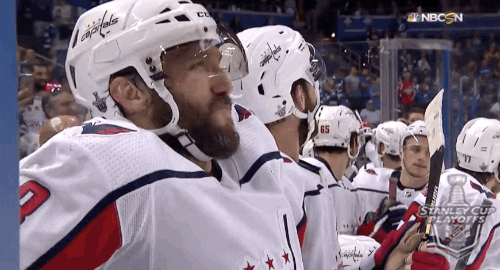 On Instagram, Zdeno Chara confirms he is leaving BOS pic.twitter.com/sY5Yz8WIeB

— Elliotte Friedman (@FriedgeHNIC) December 30, 2020