Jimmy the Prince here, and a late-night YouTube session made me stumble across an old, yet highly entertaining discussion:
WNBA players deserve more money.
Now look, I wish everyone could get paid more money – myself included – but I also think it should be earned.
I know that's a really foreign concept to all you left-leaning, liberal, social-justice keyboard-warrior imbeciles, so let me break it down for you.
One thing that most of the women of the WNBA would like to make clear, is that they are not saying they deserve the same amount as the men, so they're not COMPLETELY delusional.  A lot of the argument stems around the fact that NBA players receive roughly 50% of the league's profits, while WNBA players only receive a number closer to 25%.
Which begs the ultimate question: What is 25% of $0.00?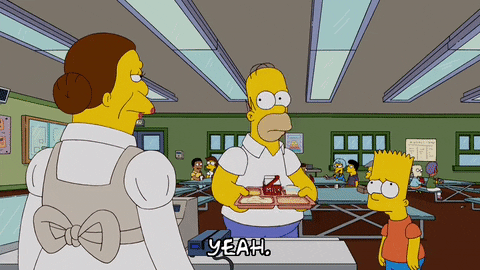 I know education isn't a strength for the over-emotional SJW crowd, so let me break it down for your simple ass:
The WNBA doesn't make any fucking money.
Why do you think all the outcry from last summer completely died off?  Do you think they were just too busy focusing on the regular season?  How much focus does this require?
And then you get pussies like Jake Silver saying stupid shit like this:
"In Griner's defense, it's never easy to execute when millions of eyes are directly on you. The 2014 WNBA champion has shown throughout her career that she can dunk with relative ease, and in this case, it was just unfortunate to have the cameras rolling live."
Hey, fuckface.  You realize every time she dunked with "relative ease"  it was on a nationally-televised broadcast, right?
Guys like Jake are the reason the WNBA exists in the first place.  A bunch of men and women who either don't want to be honest or just have such low standards for entertainment that they actually think the WNBA is good basketball.
I'm getting a little off-track though, let me bring it back to the main point – the WNBA makes ZERO dollars.  Think about it.  Television broadcasting rights, jerseys, sneakers, travel…you realize all these things COST money, right?  So it's fair to say that it's probably pretty expensive to run the league…but ask yourself this.
Do you know one person, even just ONE fucking person who watches the WNBA?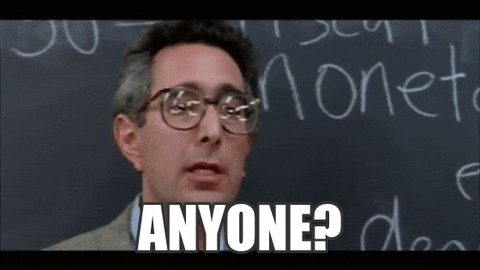 Part of what gave me the confidence to write this was knowing that all of my current relationships will remain exactly the same because I don't associate with anyone who would disagree.  The last few women I've had the pleasure of dating were thankfully into basketball, and when I asked if they ever watched the WNBA I got the same two responses:
"Huh?  Why would I do that?"
"No…isn't it just shittier NBA?"
I think even calling it a shitty version of the NBA is insulting to the male athletes, but you get my point.
WNBA players don't make as much money as they would like because the product that they put out for us to consume is NOT entertaining in the slightest.
"that's so sexist!"
It's really not, but I don't have the time nor patience to re-wire your entire central nervous system, but I will offer some examples of other sports where women and very entertaining, so you have to realize it's a WNBA-specific issue – not a fucking women's rights issue.
MMA:
I, like many others, tend to get excited when I see the names of female fighters on the card, even if I am unfamiliar with their names.  Why is that?  Because the women in MMA bring it just as hard as the men.  Women MMA fighters even train with men, you know why you never see NBA players and WNBA players workout together in the offseason?
It's because Lebron isn't trying to catch a sexual assault charge for slamming his dick across Candace Parkers face every time he dunks on her.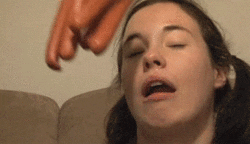 Soccer:
While admittedly, I am not a soccer fan, even I can attest to watching a soccer game at a bar and not realizing it was women playing as opposed to men.  I ran it by my 3 friends that like soccer and they all attest that women's soccer is entertaining.  Thumbs up!
Tennis:
Serena Williams runs shit.  As a matter of fact, I would bet that Serena would be the MVP of the WNBA if she decided to play there.  She is one of the most impressive athletes I have ever seen and the fact that she stays true to herself and is outspoken about women's rights – and even more specifically black women's rights, is a beautiful thing.  I can also recall watching many Martina Hingis matches when I was younger because again…women's tennis is actually entertaining.
And there are countless others, but I just wanted to give a taste so you can at least try to understand that I'm not saying I hate the women in the WNBA and they don't deserve to make a living.  They 100% do.  They just don't deserve it for playing basketball that nobody watches.  Sorry, not sorry.
There is a truly hilarious article written by Paulana Lamonier that I recommend for anyone looking for a good laugh.
Some excerpts:
"Unlike NBA superstars, Stephen Curry, Lebron James, and James Harden, the ballers of the WNBA work harder for less than half the pay."
Downplaying how hard the top-level NBA guys work is a fucking joke.  Maybe if you ladies did half the leg-strengthening workouts he did, you would actually get enough lift to be able to properly dunk, instead of doing that awkward drowning bird flail after barely touching the rim.  Wanna know a fun fact?  Dorian Finney-Smith of the Dallas Mavericks, had nearly 3 times as many dunks this season, as the WNBA in their ENTIRE FUCKING HISTORY.
"but if you haven't had the opportunity to see a game, a player or experienced the game, then perhaps you have an uninformed perspective. We invite folks into the area to actually see a game."
Yeah, I don't need to see this in-person to tell it's dogshit.  My eyes work just fine from here.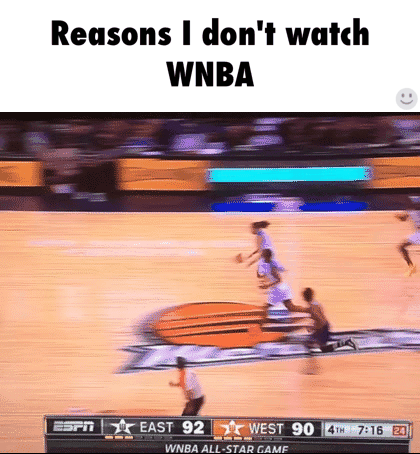 "Despite lady ballers being paid significantly less compared to the other major leagues, the WNBA has more players with college degrees than any other league to date .  They're the only league that requires four years of education post-high school to be eligible for the draft."
You're using this as an argument for sexism when in reality, it's protecting these women from the inevitable collapse of a league that is 100% funded by the profits of the NBA.
Which brings me back to my original point.  Why do you think all the outcry of last summer suddenly went dead silent?  I'll tell you why.  After years of saying "The NBA's finances are public…where are the WNBA's numbers?"  I think someone finally gave em' a little peak, and it looked something like this: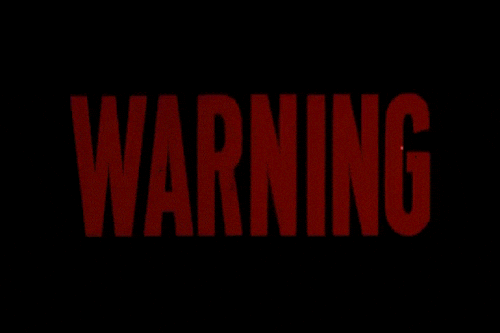 Anyone with half a brain knows that the WNBA only exists because the NBA keeps it afloat.  And once word starting getting around that if the WNBA's financials ACTUALLY became public, the world would know exactly just how much of a real-life charity case the WNBA is.
Not only that, but it's not like these women are handling themselves in a manner that would make you wanna be empathetic in any way.  Brittney Griner – the one who couldn't dunk due to "pressure" has said she is better than Boogie Cousins, and that she didn't even know who Tyler Johnson was.
Listen up, stupid.  Tyler Johnson is a guard for the Phoenix Suns, and if he was allowed to play in the WNBA – would break every single record within one season.  Making fun of someone's lack of notoriety when the best thing you're known for is botching dunks and domestic violence?  I'd probably keep my trap shut.
Oh, you didn't know the wnba has a domestic violence issue???
Well, how could you though?  It's not like we care about the on-court product anyways, so who cares what they do off the court?
I just thought it was worth mentioning that while the WNBA constantly cries out "sexism!".  It turns out the league and their damage-control unit are quite sexist themselves.
Thankfully, in sports like the NFL and NHL, I can think of many high-profile cases of domestic abuse where the team of the accused – and the rest of the league swiftly pass judgment and had down harsh penalties to those who disobey the leagues Code of Conduct.  And nobody in their right mind disagrees with that.
Well in the WNBA, they do things a little differently.  Literally just this week, Riquna Williams of the L.A. Sparks has been suspended 10 games for a domestic assault that involved a firearm.  Sounds pretty serious…the other players must be concerned for their safety…
LOL – NOPE!
""We are disappointed with the league's actions. There is an ongoing criminal proceeding and in fairness to the player, the league could have and should have awaited its completion before taking any action," Terri Jackson, the union's executive director, told NPR in a statement. "Riquana has not had a fair opportunity to fully defend herself."

According to an arrest report, Williams showed up at a residence in Pahokee, Fla. where Alkeria Davis was on Dec. 6, 2018. Police say Williams tried to get in by hitting the outside door with a skateboard.

Davis came to the door and there was a struggle as Williams tried to force her way into the residence, according to the report. It says Williams managed to get inside and then punched Davis multiple times in the head and pulled her hair.

Two men spent 10 minutes attempting to break up the fight before they were able to separate the two women and get Williams outside.

At that point, according to the report, Williams walked to a blue Camaro, grabbed a gun and pointed it at one of the men, saying "You'll get all 18″ before speeding away."
alright, I've had enough of this nonsense, let's go home
I have already spent more time talking about the WNBA then I would have ever wanted to…but I felt a sense of duty.  So many of you fucking idiots just run around and spew regurgitated ideologies of people much smarter than you who actually did the research, and you're just acting on emotion rather than the facts.
In closing – I would like to attach a few more clips demonstrating the VAST disparity in talent and entertainment value provided by those in the WNBA – compared to their other female conterparts:
And if you don't like what I have to say, just keep your thoughts to yourself because I really don't care and you're just going to be disappointed by my response or lack thereof.  If you really feel the need to interact with me – feel free to kiss my ass with your mother's lips.
Unless your mother played in the WNBA…cause her aim is probably fucking terrible and will end up on my upper calf or something.