For the last 6 years, San Diego Padres' General Manager, AJ Preller, has been preparing his team to be consistent contenders in the 2020s. The 2020 season showed that the moves Preller had made since he was hired by the club in 2014 had worked, as the team made the playoffs for the first time since 2006 and won a playoff series for the first time since 1998. Even though the Friars were swiftly eliminated by the eventual World Series champs in the Los Angeles Dodgers, Padres' fans like myself felt nothing but confidence headed into the first offseason in what has felt like forever where the team didn't need to make drastic roster moves to compete. Personally, I was looking forward to a quiet offseason other than hoping that maybe we would sign a top free agent such as Trevor Bauer. But as San Diego sports fans know far too well, just when things are looking up, bad things are bound to happen. So lets take a look at what's occurred in ONE SINGLE MONTH of the Padres' offseason so far…
To kick things off, only a week after the end of the season, starting Left Fielder, Tommy Pham, was reportedly stabbed outside of a strip club. Fortunately, Pham avoided any major injuries but a pretty rough start to say the least and it truly was a sign of what was to come. Next up, top prospect Luis Campusano was arrested for having 79 GRAMS OF WEED in the state of Georgia. And then, the icing on the cake to what has been an all time bad first month to an offseason, ace pitcher Mike Clevinger was announced to need Tommy John surgery and will miss the ENTIRETY OF THE 2021 SEASON.
The #Padres have signed RHP Mike Clevinger to a two-year contract through the 2022 season.

Clevinger will also undergo Tommy John surgery on Tuesday: https://t.co/pGMY4oAyFu pic.twitter.com/uAc5bsX9JD

— San Diego Padres (@Padres) November 16, 2020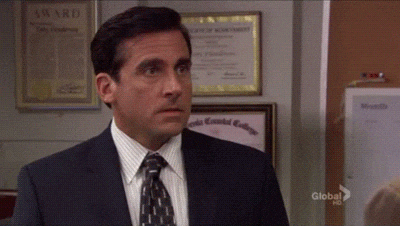 Choosing this Michael Scott gif for this post was an easy choice given that it's the exact reaction all Padres' fans had reading this tweet. And in typical San Diego sport's fashion, the tweet started with something that should've excited us, which is that we signed the man known as "Sunshine" to a 2 year extension, avoiding arbitration. But when something good happens, something bad is bound to follow. The curse of San Diego sports is alive and well and while I probably still talk myself into the Padres winning the World Series in 2021, this will make it much more difficult.
Thankfully, AJ Preller is the best General Manager in the MLB and made the deal for Clevinger without giving up any of their top prospects. Therefore, I'm still convincing myself that the Padres won this trade with the Cleveland Indians, despite the fact that the expectations we all had when this deal happened won't even come close to being met.
A.J. Preller says the Padres traded for Clevinger "with three pennant races in mind." They'll get a total of one postseason inning from him in the first two.

— AJ Cassavell (@AJCassavell) November 17, 2020
The Padres entered the offseason without that significant of a need, but it is clear now that Preller needs to be calling Trevor Bauer and his agent, Rachel Luba, at least 20 times a day until the 2020 NL Cy Young winner has signed the dotted line to wear the Padres' beautiful brown uniforms in 2021.
Can't wait to see what happens next in what has has already been quite the offseason in San Diego only 1 month in.
Life as a Padres fan pic.twitter.com/CyyDGhTwP4

— Giannis Auntiegotapoodle (@TooMuchMortons_) November 16, 2020