🏆 CAMPEONES DEL MUNDO 🏆

Por segunda vez en la historia, #LaFamilia es CAMPEONA de la #FIBAWC ‼️

🏆 @FIBAWC
🇪🇸 🆚 🇦🇷 (FINAL | 95-75)
📷 https://t.co/AThZd43hn1#LaFamiliaEsOro #SelMAS 🇪🇦 #SomosEquipo pic.twitter.com/YGs9pGGPbB

— Baloncesto España (@BaloncestoESP) September 15, 2019
.@MarcGasol with 5 dimes already and @rickyrubio9 will say "Gracias Hermano" every single time. #FIBAWC #ARGESP@BaloncestoESP 🇪🇸

📽 https://t.co/U6RPjx3FuZ pic.twitter.com/4kqkAI3u9U

— Basketball World Cup (@FIBAWC) September 15, 2019
Raptor center/recent NBA Champion Marc Gasol has won everything there is to win in Basketball this year and I'm worried about his liver.
"I'm drunk man" @MarcGasol delivers, perfect! #WeTheNorth #WeTheChamps pic.twitter.com/bSJHRTeb8n

— Corey Elder (@coreywxelder) June 17, 2019
You can add a world Basketball Championship to his trophy case after my 3rd favorite country in the world, Spain beat Argentina by 20 to win the FIBAWC Basketball Crown.
The last time Marc won something he drank the memory of the Parade away including chugging 750 ml of wine in 5 minutes in a herculean drinking display.
My issue is we're a month away from the start of the 2019/2020 NBA season and with the loss of Kawhi, Marc needed to rest, not play and drink buckets of booze.  The Raptors have a Championship to defend and hammerhead better get his shit together.
Marc Gasol, rey de la fiesta. pic.twitter.com/soioPPnQuy

— Sergio Andrés (@SergioACNBA) June 17, 2019
I was thinking about this years Kawhi-less Raptors and I'm not scared.  I think you're gonna see two things happen this year.
Pascal Siakam goes full Giannis.  He's still so young coming off am NBA Championship where he was arguably the second-best player.  He had 26 and 10 in-game seven.  He'll be better than last year having fans say 'Kawhi who' by Christmas.

Nick Nurse will win Coach of the year taking the Raptors back to the NBA final.  The nurse got the best of Steve Kerr in his 1st year as the Raptors HC.  Having a stacked team and Kawhi Leonard didn't hurt so this year we get to see what kind of coach Nick Nurse is depending on what he does with Rondae Hollis Jefferson and Stanley Johnson who're both reclamation projects with huge upside (see Bismack Biyombo).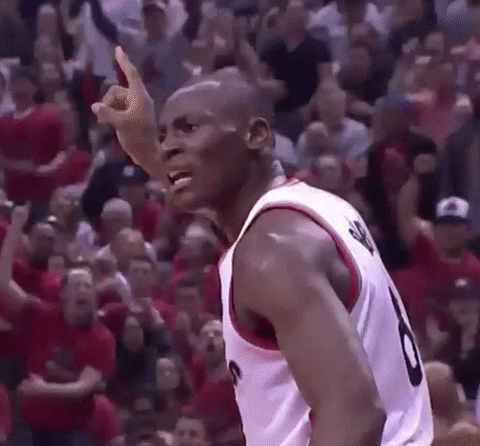 Congrats to My man Marc Gasol.  I love everything about him including the week-long post-championship benders.
And don't worry about the Raptors.  Masai knows what he's doing, KD is out for the year, and all the best players are in the west.
Should be a breeze.
It felt like Kawhi's shot took forever to drop. pic.twitter.com/7iP9wVZc53

— SportsCenter (@SportsCenter) May 13, 2019