All hell breaks loose in the Battle of Alberta, including a goalie fight between Mike Smith and Cam Talbot pic.twitter.com/7YRcWnFbEx

— Brady Trettenero (@BradyTrett) February 2, 2020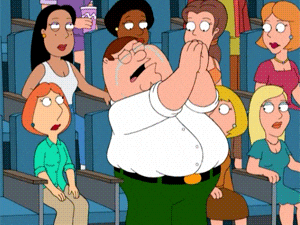 Ahhh…a healthy battle of Alberta. It's what I grew up watching. As an Oiler fan, I had this unnatural hatred for the Calgary Flames and their fucking terrible uniform. I hated Haaken Loob, Jim Peplinski, Joel Otto, and Theo Fleury. I hated Lanny McDonald by proxy (I love the guy now). If you were an Oiler fan growing up in the '80s, hating the Calgary Flames was a right of passage.
That's what makes this edition of the Battle of Alberta so incredible for guys like me. It's a trip down hatred memory lane that dredges up memories of Steve Smith's own goal preventing Gretzky from hoisting the cup in his most dominant season.
I miss those days when Gary Roberts wanted to fight everyone and did.  There were no 'pats on the head' after a scrap.  Just cheap shots, fuck you's.  It was the 80's, so telling guys their mothers were hookers, gay slurs, and racial stuff was fine.  It was the 'cone of silence era' in hockey.  What happened on the ice or in the dressing room was left there and we were none the wiser.  Remember that?
The game has changed and so have the players but the sight of these to Uniforms beating the shit out of each other again is a welcome one to me.
Both teams are in the playoff picture.  Both have superstars.
Connor is Wayne, Tkachuk is Fleury x10.
Lucic and Kassian are Otto and Semenko.
Fuhr and Vernon never fought so Smith and Talbot upped the ante last night even though Talbot took the hard L.
The Flames lost (as per usual because they suck ass) 8-3.
I LOVE the fact both teams hate each other again. I stayed up till 130 am to soak up that hatred like a hibernating bear waking up to spring sunlight after a long winter sleep.
So thanks, Alberta.  Not only do you have copious amounts of natural resources, light DUI sentencing guidelines for farmers, and some terrific skiing, you also promote the hatred between the two cities on the world stage and that matters.
Keep it up, kids.  You complete me.