Nothing gets me more fired up than waking up early on Sunday morning knowing that I am going to sit in front of the TV and watch football for 7+ straight hours uninterrupted. The NFL season is unlike any other and is one of my personal favorites to bet on. Over the last few years, I have found the best and ONLY way to bet the NFL slate, 6-point teasers.
For those of you that don't know what a teaser is, a teaser is similar to placing a parlay in that you have to correctly choose the outcome of two different events (spread or over/under). The main difference between a parlay and a teaser (THIS IS IMPORTANT) is that a bettor is able to alter point spreads and over/under totals 6-points in their favor. While you do have to cover both outcomes to win the bet, in the case of the NFL, the 6-points in your favor are undoubtedly worth it and often will work in your favor. If you still don't understand how teasers work, check out this example below:
Original line: 
Green Bay is -6 this weekend vs. the Vikings
The over/under total is at 51 points
For the sake of this example, let's say that I like the Packers and the over… Here's the line I would get if I elected to do a 6-point teaser:
6-point teaser line:
Green Bay pick 'em (6 – 6 = 0)
Over 45 total points (51 – 6  = 45)
As you can see, this gives me a much better line on both outcomes. This NFL season, I have posted a 16-5 record on teasers and have been absolutely printing on a weekly basis. See my latest teaser from last nights TNF game between the Falcons & Panthers:
THURSDAY NIGHT FOOTBALL IS BACK – you already know what ⏰ it is:

6-point teaser:
– @AtlantaFalcons +7.5
– Under 57.5 #RiseUpATL #NFLTwitter

👑 | @OwnersBox pic.twitter.com/AfDhJ5VEVE

— Sandy Plashkes (@SandyPlashkes) October 29, 2020
In last night's game, I placed a 6-point teaser on the Falcons +7.5 & the under 57.5 total points… the 6-points, in this case, resulted in my heart rate remaining steady all game long. See Below 😎
The Falcons came out and handled business and I slept like a baby last night after adding another teaser W to the win column this season.
ANOTHER ONE 🔥 #W

Teaser Record (Season): 16-5 👀 https://t.co/z5jz7yoVD9

— Sandy Plashkes (@SandyPlashkes) October 30, 2020
I hope this article and my future articles on this topic will shed some light on the power of 6-point teasers if executed properly. In the meantime, check out my Twitter account every Monday, Thursday, & Sunday to get my teaser of the day, and let's win some money together $$$. Also, head over to OwnersBox.com and sign up to play our first-ever weekly fantasy sports platform. I promise you won't regret it…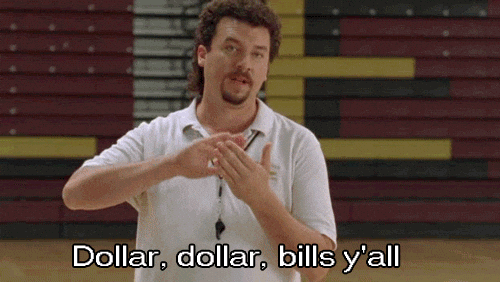 Until next time,
SP