Well… it's rivalry week up in Green Bay, Wisconsin. 'Ol reliable Kirk Cousins & the Minnesota Vikings are headed to town where they'll face Aaron Rodgers (Best QB of all-time, change my mind) and the hot Packers. As one of the biggest Packers fans in North America, let's just say I'm licking my chops for this matchup.
The Packers are back to their winning ways after absolutely running the Texans off the field last week. The defense had one of their best weeks of the season and Aaron Rodgers was… well, Aaron Rodgers.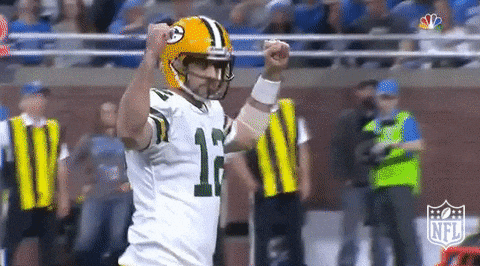 Davante Adams, coming off an absurd stat line last week (13 receptions, 196 yards, 2 TD's) fully plans to rip the weak Vikings secondary to shreds (DRAFT HIM IN YOUR OWNERSBOX LEAGUES). One of the other main reasons I'm confident this week as a Packers fan is that Kirk Cousins has been historically garbage at Lambeau. I'm banking on a minimum of 1 turnover, if not 2 from him in this game. That said, the Packers will need to look out for Dalvin Cook. I firmly believe they will be able to slow him down and force Kirk Cousins to make plays.
From a betting perspective, the Packers are favored by six points with the over/under total sitting at 49.5. I like the Packers at -6 in this game all day long. I would lean towards the over as well but will not be taking the total in this one unless a live bet opportunity arises.
Head over to my Twitter account to catch my picks & analysis for the NFL slate this weekend. Don't forget to run on over to ownersbox.com and get in a few weekly fantasy drafts for week 8. See you there & GO PACK GO!
The combination of Aaron's split with Danica Patrick & trading up to draft Jordan Love in the 1st round was the best thing to happen to the Packers…

CHANGE MY MIND #AARON #IS #BACK #GoPackGo pic.twitter.com/q1EhdnH32K

— Sandy Plashkes (@SandyPlashkes) October 6, 2020