The Nostalgia 9 will be a weekly post where I go back in time to uncover all of the things you wish you hadn't forgotten about from your past.  This is not necessarily a TOP 9, but more so just a collection of 9 things I hope you find as interesting as I do.  Gaming, music, film…I don't care.  As long as I have an excuse to write about the Attitude Era every couple of weeks, I'm in.  Feel free to hit me up on social media with suggestions for the next one!  Enjoy, dorks!
As I said above, I'm definitely going to use this platform to talk about the Attitude Era as much as possible.  One of the key elements of the cable ratings war between WCW and WWF/E, was the personnel.  Wrestlers contracts would come up for negotiation, only to be offered the type of money that would make Ted Dibiase shit himself, by the rival wresting company.  Figuratively, I hope.
So as the two companies went back and forth signing each other's top stars or unused talent, you had to tune in to BOTH shows each week to find out who was going to show up where!  This week I take a look at some of the integral pieces that defected from WCW to WWF/E. Next week, we'll do the opposite.  Cheers.
#9: sTONE COLD STEVE AUSTIN (Stunning Steve Austin)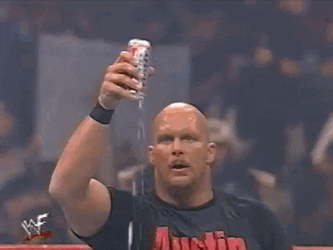 Most seasoned wrestling fans know Stone Cold spent time in both WCW and ECW before making it to the WWF in the late 90's.  DeanBlundell.com isn't exactly known as the professional wrestling hub of the universe, as much as I would love to change that!  So for the more casual readers, Stone Cold spent a number of years in WCW as "Stunning" Steve Austin, and had a successful singles career as well as tag-team with Brian Pillman known as the "Hollywood Blonds".  I recently watched a match of theirs from Clash of Champions XXIII back in 1993, against Ric Flair and Arn Anderson.  It was amazing to watch a younger Steve Austin fly around the ring.  Infamously fired via FedEx while recovering from an injury at home, that might have been just the fuel that the "Texas Rattlesnake" needed to jump start his career into super-stardom.
#8: tRIPLE H (Jean-Paul Lévesque)

Before he was the crotch-chopping bearer of attitude, Triple H played a rather regal fellow by the name of Jean-Paul Lévesque in World Championship Wrestling.  He actually came over to the WWF wanting a heavier workload to get better in the ring, as WCW offered a lighter schedule in comparison.  Vince McMahon originally played off of his original gimmick, calling him Hunter Hearst Helmsley, a similarly obnoxious aristocrat that had a devastating finishing move.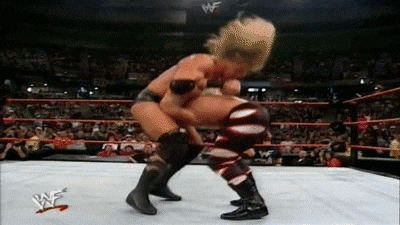 Eventually Triple H and Shawn Michaels found eachother and formed one of the most memorable factions in wrestling history in Degeneration X.  They also formed one of wrestling's most important on-again/off-again bromances as they feuded and teamed up for decades following this.
#7: MARC MERO (Johnny b. badd)

Marc Mero didn't become much in the WWF, but his feud with Sable was pretty memorable.  Even if he came out on the losing end.  According to Eric Bischoff, former President of WCW, Vince actually wanted the ultra-cheesy Johnny B. Badd character, but WCW owned the rights.  They discuss it on their 83 Weeks Podcast, which I highly recommend to wrestling fans.  They talk about the character and Vince McMahon towards the end of this video:
#6: eDDIE GUERRERO AND CHRIS BENOIT

I know we're not supposed to acknowledge Chris Benoit after the horrible tragedy involving his death, but this list needed to include both himself and Eddie Guerrero, who has also passed on.  Defecting with Dean Malenko and Perry Saturn at the same time, only Eddie and Chris went on to become World Champion.  Although they didn't make a huge impact as far as the ratings war, they both were integral to the success of the WWE in the early 2000's.  If you can still stomach the sight of Benoit, you should watch Wrestlemania 20 in its entirety.
#5: x-pac (Syxx)

X-Pac and Eric Bischoff never saw eye-to-eye.  Sean Waltman was fired while recovering from injury (sound familiar?) and appeared on the very next episode of Monday Night Raw, which just happened to occur the night after Wrestlemania.  The former 1-2-3 Kid hugged Triple H and joined Degeneration X.  Suck it haters.
#4: RIkishi (fatu)

Before Rikishi was giving suckers the "Stink Face" (LOL), he was known as Fatu, one half of the Samoan Swat Team along with his cousin who went by "Samu".  After having a cup of tea in WCW in the late 80's and becoming the "Headshrinkers" in the WWF, Rikishi busted out on his own and started shaking what his momma gave him.  This GIF sums up my opinion on the whole Invasion angle, in case you're wondering why there hasn't been any mention of that.
#3: Faarooq (ron simmons)

Faarooq, (who went by his real name, Ron Simmons in WCW) was a massive success in WCW.  Like, first-ever black world champion kind of success.  His WCW career fizzled after a couple of years and he decided to move on to greener pastures with the WWF.  He soon became the leader of a Black Panthers/Nation of Islam- inspired militant group called the "Nation of Domination".  Controversial and entertaining, the group quicky gained notoriety and is actually the catalyst of "The Rock" character.  Don't believe me?  This is what Dwayne Johnson looked like prior to his time with The Nation:
#2: tHE BIG SHOW (The giant)
The Giant actually won the Heavyweight Title in his first ever match in WCW.  However, backstage politics and a lack of direction led Paul Wight to the WWF.  The Big Show had a pretty memorable debut, interfering in a steel cage match between top star Stone Cold Steve Austin and real-life owner Vince McMahon.  Unfortunately, due to a combination of untimely injuries, poor conditioning, and bad booking by the writing staff, The Big Show never reached the heights he should of.  It's still fun to sit back and remember just how terrified I was seeing such a large man on my television screen.
#1: cHRIS JERICHO
A man who had big plans for his character, Chris Jericho was never fully allowed to let his creative flag fly in WCW.  The few times management eased up on the leash, Jericho would deliver pure gold as the arrogant jackass that you loved to hate, as he was so naturally charismatic.  Fully unleashed in WWF as you can see here in his much-hyped debut, Chris Jericho went on to have one of the most legendary careers of all time, and is still making appearances to this day!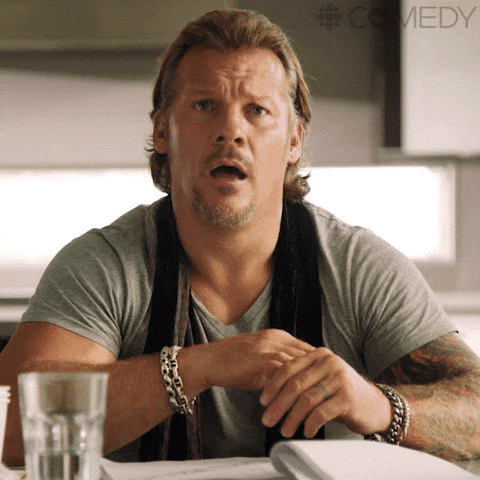 See ya next week, when I cover the wrestlers that went the other way.
Wait…that sounded weird.