One of the 50 voters who will decide this year's MVP award says he has ruled out voting for Aaron Rodgers, calling him a "bad guy" and "the biggest jerk in the league." https://t.co/pUaUhV67y3

— ProFootballTalk (@ProFootballTalk) January 4, 2022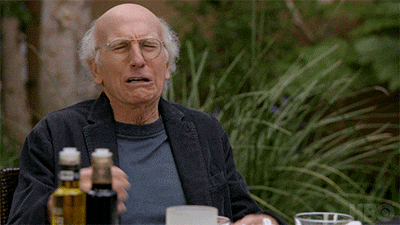 Via Pro Football Talk Packers quarterback Aaron Rodgers is the favorite to win the league's MVP award. But one voter has already ruled out Rodgers for consideration.

That voter is Hub Arkush, who is one of the 50 members of the media the Associated Press gives a vote for the MVP award that the NFL treats as its official MVP and awards at the annual NFL Honors event. Arkush called Rodgers a "jerk" and a "bad guy" and said today on 670 The Score in Chicago that Rodgers won't have his vote.
Wow huge shocker that Hub is from Chicago. This is a big trigger point for me, when are we going to take away the power that sports donkeys (Writers) have to vote for meaningful awards. Sports writers are nothing more than gym class heroes who couldn't make the pros so decided to comment on them for a living. Still holding onto that grudge that the high school quarterback banged all the girls in school the writer couldn't.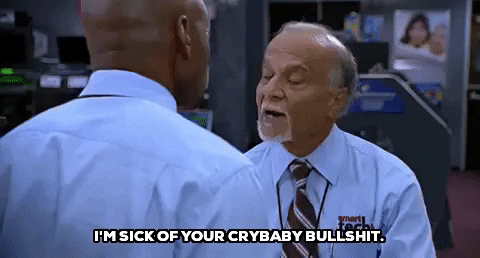 You just knew there were going to be a few writers who would refuse to vote for Aaron Rodgers as MVP of this season because they are "woke" and it of course begins with a Chicago reporter who clearly has zero bias.
He believes Rodgers is a bad guy and a jerk. Always makes me laugh when an adult calls another adult a jerk.
The dumbest thing about this dude's entire argument is the way Aaron handled the off season and his positive COVID diagnosis. He thinks he was mean to the team and wasn't there with them at the start of training camp. I am going to go ahead and guess if you poll the entire Packers locker room they don't give a shit about Rodgers politics or off season hold out because they are in line for a Super Bowl appearance if he is under centre.
Hub also cites Rodgers vaccine take and missing the Kansas City Chiefs game. If anything that game cemented Rodgers as the teams MVP because Jordan Love looked like me out there and the Packers looked like a joke.
Politics aside Rodgers has 35 passing touchdowns and only 4 interceptions and is the only human being on the planet who can make this throw.
Aaron Rodgers is the only human to ever walk this planet who can make this throw… pic.twitter.com/QcfpSM7SeQ

— Eli Berkovits (@BookOfEli_NFL) December 20, 2021
Oh and this one..
Rodgers ➡️ Adams down the sideline 🎯

Can't beat a perfect throw like that!

(via @NFLBrasil)pic.twitter.com/lOMMyl4mTl

— ESPN (@espn) September 21, 2021
Oh and how about this fake out on the best DB I the league…
He faked out Jalen Ramsey!

Aaron Rodgers runs it in for the touchdown. (Via @NFL) pic.twitter.com/SWidCookoc

— Sunday Night Football on NBC (@SNFonNBC) November 28, 2021
Anddddddd let's not forget the imfafous moment against Hubs Chicago Bears..
"All my fucking life. I own you. I still own you. I still own you." pic.twitter.com/KvudpcqvoR

— Matt Schneidman (@mattschneidman) October 17, 2021
We need to remove all writers from voting on awards and hall of fame inductions. They are bias, hold grudges and man children. I rest my case.