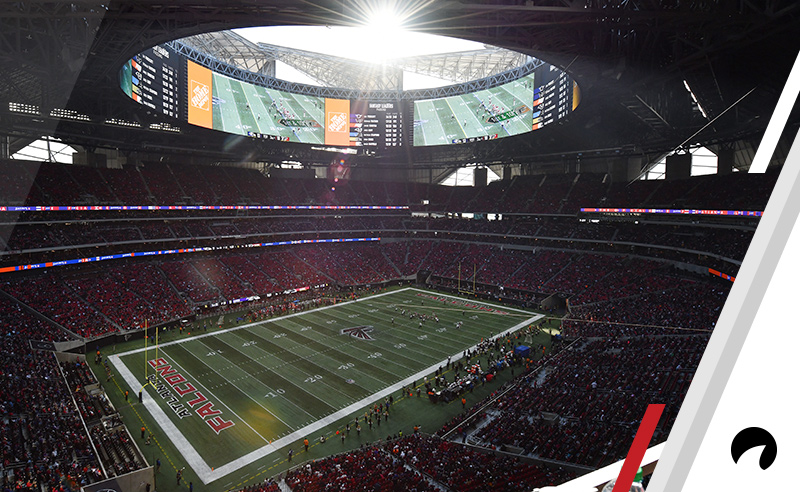 When it comes to the Super Bowl, there's never any shortage of betting opportunities. If you're in the market for predicting which teams will collide and which squad will win the big game on February 3, 2019, one sportsbook has you covered.
5Dimes is offering odds on the exact outcome of Super Bowl 53, with the New England Patriots vs the Los Angeles Rams (+765), Kansas City Chiefs vs the Rams (+775), Patriots vs New Orleans Saints (+830), Chiefs vs Saints (+845) and Los Angeles Chargers vs the Rams (+1450) making up the top five.
Parity continues to be a common theme in the NFL
The 2017 NFL season was proof of just how much parity exists in the league right now. Prior to the year, not many pundits expected the Eagles to be a contender, but Philly had a fantastic regular season and even survived the season-ending injury to star sophomore quarterback Carson Wentz to beat the mighty New England Patriots in Super Bowl 52 behind backup signal-caller Nick Foles.
Heading into Week 14, the Patriots (9-3 in the AFC East), Pittsburgh Steelers (7-4-1 in the AFC North), Houston Texans (9-3 in the AFC South), Chiefs (10-2 in the AFC West), Dallas Cowboys (7-5 in the NFC East), Chicago Bears (8-4 in the NFC North), Saints (10-2 in the NFC South) and Rams (11-1 in the NFC West) topped their respective divisions. The Chargers (9-3) look like a lock for the first wild-card spot in the AFC, while the race for the second hasn't been this tight in quite some time.
Which clubs are going to collide in Atlanta in February? Have your say in the comment section.
Super Bowl 53 Matchup Odds
Odds as of December 3 at 5Dimes
Patriots vs Rams +765
Chiefs vs Rams +775
Patriots vs Saints +830
Chiefs vs Saints +845
Chargers vs Rams +1450
Chargers vs Saints +1575
Steelers vs Rams +1815
Texans vs Rams +1845
Steelers vs Saints +1970
Texans vs Saints +2000
Patriots vs Bears +4075
Chiefs vs Bears +4150
Patriots vs Cowboys +5650
Chiefs vs Cowboys +5750
Ravens vs Rams +6150
Ravens vs Saints +6650
Chargers vs Bears +7400
Patriots vs Vikings +7600
Chiefs vs Vikings +7700
Patriots vs Seahawks +8700