Here's another story that get's the classic, hard ass eye roll insert. So here it is, first. And I've got a very thoughtful reason why, at the end.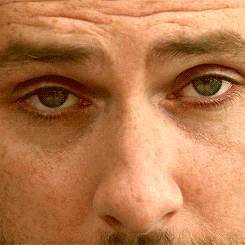 Here's the thing – acting, is just that, it's acting. However, in this case, the collective outcry has prevented Scarlett Johansson from doing just that.  The amazing part here is, should Scarlet want to go full 9-inch strap on and become a dude in real life, we will champion the cause and call her heroic. But if Scarlett wants to play a role as a man in a movie, she has to slowly walk back her decision and apologize for being insensitive, disrespectful and ultimately, give up the part.
Makes TOTAL sense right?!? Can I also mention that HuffPo makes me gag – like, on repeat?
Source  –  "In light of recent ethical questions raised surrounding my casting as Dante Tex Gill, I have decided to respectfully withdraw my participation in the project," she wrote in the statement. "Our cultural understanding of transgender people continues to advance, and I've learned a lot from the community since making my first statement about my casting and realize it was insensitive."
I'd love to see a transgender actor or actress play whatever role they like;, andnot feel ethically compelled to turn down certain roles because they don't fit a certain category. Which is what we're making Scarlett do here. Under 2018 house rules, she is forever and always forbidden to play anything other than a woman on the silver screen. Now that's not very inclusive or progressive, is it? It's also stifling talent and putting Scarlett in a box, because, well, she has a box.
Under these current "ethics" or rules, it would also mean that transgender actors or actresses could not play roles other than transgender ones. Also under these conditions, the beautiful, award-winning film 'Philadelphia', with Tom Hanks, would have never been produced or made. Not cool, right?! Or should we just scrub Philadelphia from our collective consciousness and pretend that Tom Hanks never played a gay man – because well, the audacity and insensitivity. Hopefully, yawl see where I'm going here.  That this is right next door to banning and burning books.
Acting is an art and I'm not on board for shutting down the arts. Because, well, THAT would be fascism and dictator-ish.
I'd like for actresses and actors to play whatever role they like, feel compelled to play and or are best suited for.  I'd prefer not to put people into categories or boxes based on appearances.  And I think that is the road we are going down here. WITHOUT ACTUALLY RECOGNIZING IT. In fact, there's some serious reverse psychology here and it's calling everyone who doesn't want to scrub history, or films like Philadelphia, bigots.
I'd also like to add that I find it confusing that in real life, we can freely choose whatever gender we like, however in today's film, the opposite is now true. This alone is very fuct up.
EVEN MORE IMPORTANTLY, Let's collectively remember that historically, it has always been the arts and film that have pushed the envelope, paved the way, and given exposure to alternative lifestyles, human emotion/condition and explored the differences in human experiences.
Now, those same liberal arts that once pushed the envelope have become faux pas, unethical, disrespectful and insensitive.
Insert ****TOTAL HEAD SCRATCHER****
Then again, I'm just an idiot white dude who wants people to play, be, or act whatever way they like. Minus all the bullshit.
I'll close with a head scratch and a clip from one of my favorite scenes from one of my favorite movies. Because to me, preventing a film like Philadelphia from being made due to the actor's sexual preference is no different than banning or burning books.
But I'm the asshole, right?!