Leylah Fernandez shares some heartfelt words for the city of New York ❤️

(via @usopen)pic.twitter.com/Q9wGPM4Q10

— Bleacher Report (@BleacherReport) September 11, 2021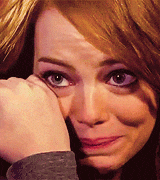 Canadian treasure Leylah Fernandez took the tennis world by storm with her incredible run in the US Open the past few weeks. The poise and the grace she carried herself with was incredible. However, what really stole the show to me was the Leylah Fernandez's speech to the crowd afterwards.
After discussing the crushing loss and what an awesome few weeks it's been, Leylah took back the mic to speak to the crowd once more. For a 19 year old to have the poise and maturity is mind blowing. What an awesome human being.
We are proud that she is ours and she has a great career ahead of her. How can you not like this girl.