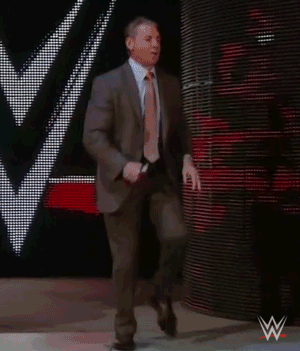 The XFL made its triumphant return this weekend! For those of you who don't remember the first go-around the XFL had, this weekend felt…different. I am going to give you all the reasons that it will be a success for this season, at least.
EVERY. SINGLE. TOUCHDOWN. FROM. #XFL. WEEK. ONE.

(Part 1️⃣) pic.twitter.com/yDg1o2gENI

— XFL (@xfl2020) February 10, 2020
By the numbers
For starters the XFL's first weekend all four games were on major networks. There were two games on Fox, and one each on ESPN and ABC and the early ratings were good.
All four XFL games had an announced attendance between 17,000-18,000.
The XFL's debut game drew 3.3 million viewers. Which is a huge win for the league.
ESPN, FOX and ABC have signed on to broadcast all the games for the entire first season.
The rules
The XFL has some pretty cool rules, that you know the NFL is watching closely to see what they can adapt. These are the major ones.
Not too bad, makes for an entertaining product. A lot less kicking.
Less gimmicks
For those of you who remember the old XFL in the early 2000s, these were the kind of players it had on their roster.
They still interviewed players after missed kicks, had mic'd up refs, coaches, players and some wild camera angles. Much less gimmicky than they used to be.
It was good football
Hate it or not it was some very good football.
The absence of Vince McMahon
If you didn't notice, Vince was no where in site this weekend. No interviews, no games not even an appearance. Which I think was a huge marketing move by the XFL. I assume he hid behind the scenes to make the opening week product seem less like wrestling and add to the less gimmicks. You will be seeing him at some point but huge move by the XFL keeping him away.
Can This Work Long Term?
Yes, I believe it can. There is no chance it will ever touch the NFL or any of the 4 major sports but it could be a good vehicle for second-rate players to show off their skills and hopefully get picked up by the NFL squad. On top of that, if the XFL plays the long game there is a very good possibly some of the best XFL teams could be absorbed by the NFL.
They also have the opportunity to attract some stars such a Johnny Manziel, Tim Tebow and Colin Kaepernick. If you land a few high profile QBs you'll have a tune in factor.
Overall it was a pretty cool weekend and die hard football lovers who go through the Super Bowl blues are over the moon. Football around the clock? Why not. I'll be honest though when the XFL is on next weekend rivalling the NBA All Star Game and College Basketball it's slides in 3rd place for what I will watch. Which evidentially might be their downfall.
The odds are definitely stacked against them.